Apple Cider Moscow Mule Shots & Best Drink Recipes of 2016
Apple Cider Moscow Mule Shots & Best Drink Recipes of 2016
It is easy to see why Moscow Mules were a huge trend in 2016, not only are they SO good, butthe copper cups are adorable!Weput a twist on last year's hit drink and are carrying it into 2017 with these Apple Cider Moscow Mule shots and are rounding up our best drink recipes of 2016!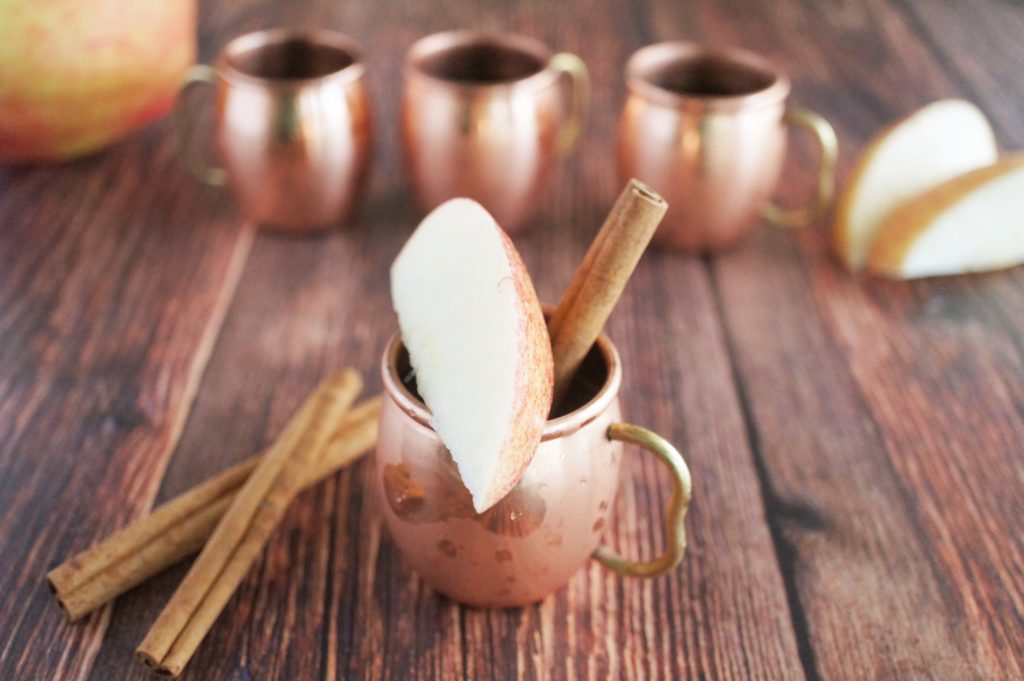 You can find the full recipe on Francesca's blog here, along with these mini Moscow Mule shot glasses!

We had way too much fun mixing cocktails this year – here are some of our bestdrink recipesfrom 2016:
Beermosa – Takes brunch to the next level & is husband approved!
Carribean Margarita: If you are over the winter weather & are ready to be sitting on a beach somewhere tropical, this drink is for you!
Strawberry Slush:Combinesfresh fruit, sweet wine, and the tartness of lemonade.
Cotton Candy Cocktail:Cotton Candy…need I say more?! My go-to girl's night drink! You can also sub out the Moscato with champagne!
Sharks on a Beach:This drink was inspired by John's love of Shark Week & his obsession with the Sharknado movies!
Blackberry Mojito:Pleasant mix of white rum, blackberries, and a little hint of mint!
Thanks so much for taking a second to check out our favorite drinks from 2016! Don't forget to tag us in your drink pics with #OMThappyhour on instagram.