Be Bold in Life & with Lipstick
Be Bold in Life & with Lipstick
Happy Wednesday! With 2017 creeping up, I decided to pick a word to describe what I want to strive towards this year. I chose BOLD. I am not bold by nature and tend to dwell, overthink, and worry about every.little.thing. I want 2017 to be a bold year for me – where I take chances, allow myself to dream, and as weird as it sounds wear bolder lipstick.
Don't get me wrong, I love a good nude lipstick, but I tend to stay away from color and am challenging myself to have a little fun in my day-to-day life and what is more fun than Sephora tripsfor pretty lipstick?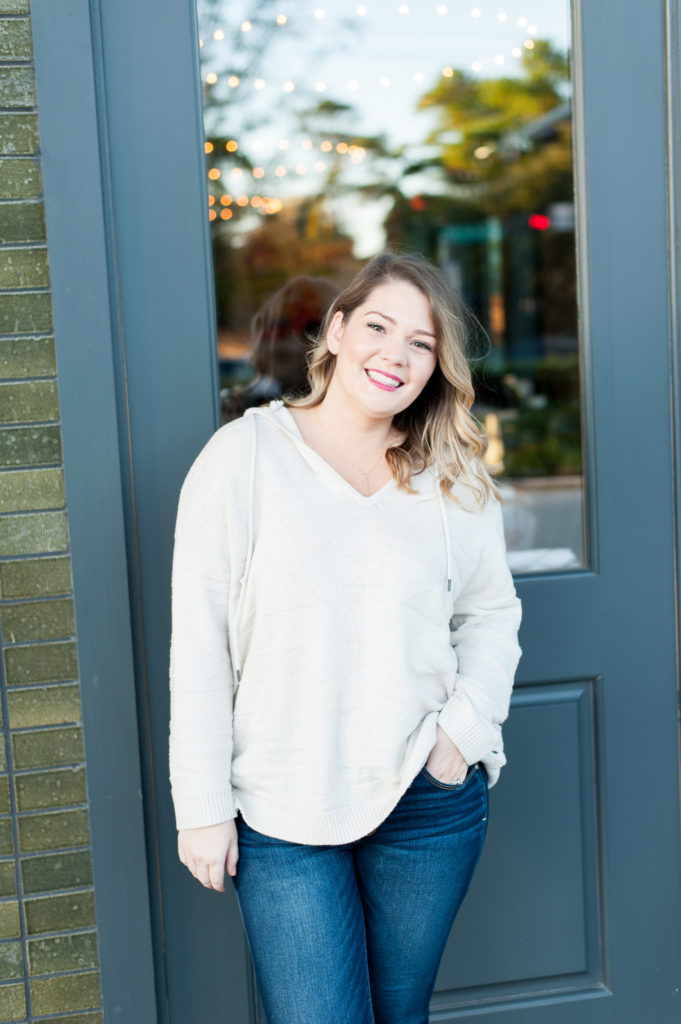 Affiliate Links: | Sweater ( old, similar here ) | Shoes | Jeans (old, similar here)| c/o Necklace | c/o Lipgloss |
Photocredit: Dede Raad
In order to feel confident enough to wear the bolder lipstick, I used Smile Brilliant teeth whitening trays to whiten my teeth and rid me of the years of coffee stains. I am SO impressed with this company and how well it works. I have always been very self-conscious about my teeth looking yellow andI havetried a ton of other at home teeth whiteningproducts, but this one was hands-down the best I have tried. They custom make your teeth whitening trays, which is amazing, because I have tried the ones you make at home ( where you put the tray in hot water and try and mold it) and they do not work very well at all. They send you exact instructions on how to make your mold and then you send it back to them and in about a week they send you your customized teeth whitening trays. One problem I had with other products was that the gel would slip out of the impression, but since these are custom to fit my teeth, I didn't have that problem at all. The fit was very comfortable too and made it easy to do other things around the house while I was whitening my teeth.If you have sensitive teeth and are worried about the gel bothering you, it also comes with a desensitizing gel. This video shows you everything that comes in the kit!
I used my trays about 3 nights a week forabout an hour before bed. Here is my before and after pictures. I still havea couple more usesto go, before I just maintain the results, but I was still very impressed with how far it has come in such a short amount of time. & I love that I don't have to cut back on my coffee & tea, because seriously, that is what fuels me LOL. You can use coupon code Ourmessytable5 for 5% off your purchase!
On another note, since my goal is to bolder in life this year I thought I would share one of my bold goals for 2017 with you. I want to start vlogging and filming youtube videos! ahhh! I am terrified and excited all at the same time. One of the fun/exhausting things about being a blogger is that there is always something new to learn and tackle. You don't ever stop learning. So, we are going all in! You can check out our very first video tutorial here, showing how to make the perfect Christmas bow. We obviously still have a lot of things to learn, but being bold requires us to just go for it! So here we go!
I'd love to hear what your goals are for 2017 and also any bolder lipstick recommendations you may have!
Thanks so much for stopping by!
Thank you to Smile Brilliant for partnering with us on this post. As always opinions are 100% my own.