Christmas Bow Tutorial/ Our very first Youtube video!
Christmas Bow Tutorial/ Our very first Youtube Video!
With Christmas just days away, we thought many of you would be wrapping presents like crazy – so we wanted to share this super easy tutorial on how to make the perfect Christmas bow! This bow technique can be used on any occasion, just swap out the ribbon.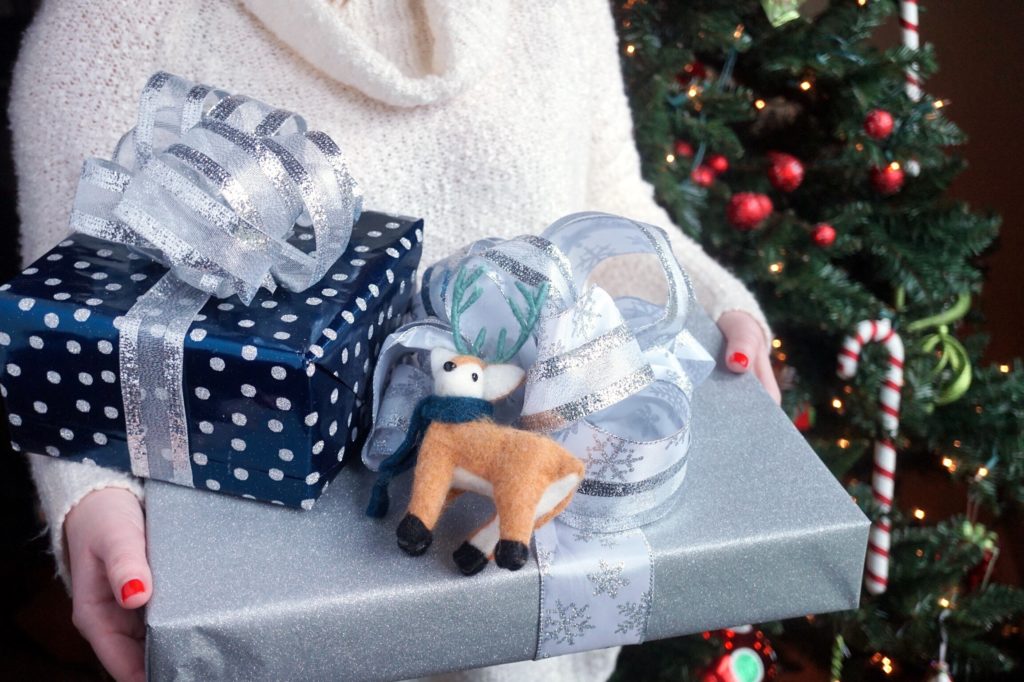 Supplies:
Wired Ribbon – this is super important to make sure the ribbon is wired, otherwise the bow won't hold it's shape.
Add an ornament for extra flare!
Scissors
Tip: Really all you do to make the bow, is make 3 loops on each side. If your ribbon has a pattern on one side, you will notice in the video that I twist it to make sure the pattern is not hidden before I make a loop.
This was our first video and we have already learned so much for next time haha! Please let me know if you have any questions or suggestions for the next one 🙂 Happy Wrapping & Merry Christmas!