Convertible Sweater & Reindeer Games
Convertible Sweater & Reindeer Games
Only 5 more days till Christmas! yay! Every year on Christmas Eve, my Mom and Dad come over and we play "Reindeer Games" (card games, board games, or minute-to-win-it style relay races etc.) and the winning team gets a super awesome Santa trophy along with bragging rights for the year, while the losers have to have their pictures taken with light-up reindeer antlers! The lastthree years – it has been guys vs. girls and THIS WILL BE OUR YEAR!I already gave my Mom a pep-talk, because we have never won! Last year, we came close and tied, but it wasn't an official win and the boys won't let us forget it! This year I bought a card game that my friend, Elle, from Elle-Talk told me about called Exploding Kittens: A Card Game About Kittens and Explosions and Sometimes Goats
! I think it is going to be a big hit and can't wait for the games to begin LOL.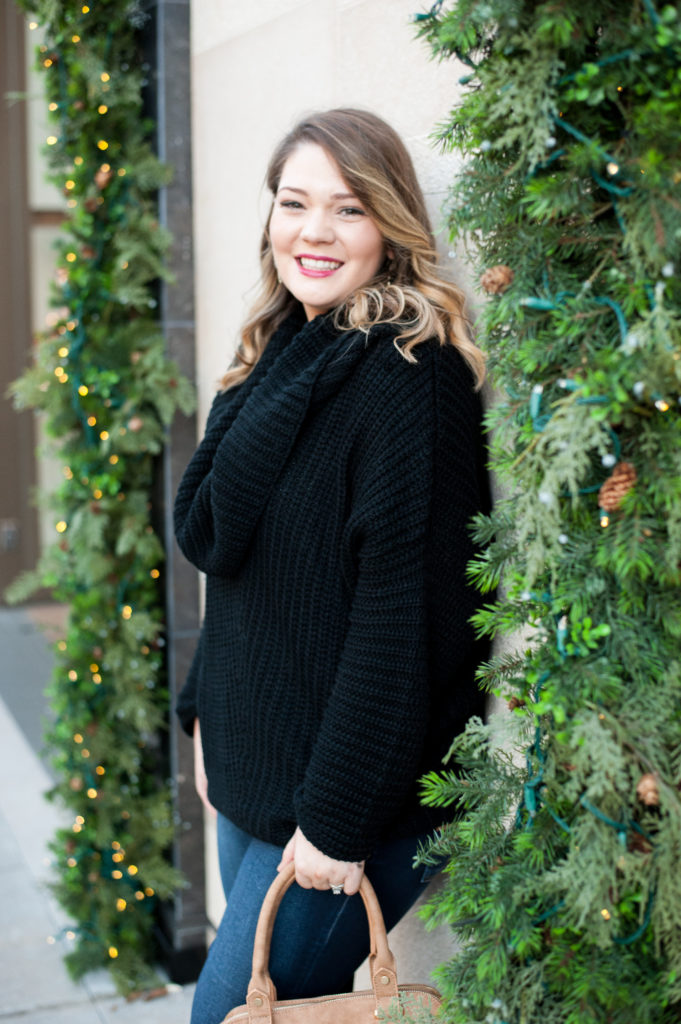 Affiliate Links: | c/o Sweater | c/o Purse (similar)| Shoes | Earrings (similar)
Photography : Dede Raad
On another note, it has been SO cold here in Houston this week, so I finally got to bust out all the sweaters and have been wearing this convertible sweater non-stop. It can be worn two ways and I honestly can't decide which way I like better. It can be worn like a regular cowl neck sweater or OTS ( off-the-shoulder,) which has been such a big trend this year! The sweater is also super cozy, comfortable, and comes in several other colors. It is long enough, you might be able to even wear it as a dress with OTK boots too!
You can use my code OURMESSYTABLE15 for 15% off regular priced items until 12/24/2016! In case you missed it, I also shared this Bell Sleeve Lace dress from Anjoulis Boutique last week that I can't wait to wear again for NYE!
Thank you all so much for stopping by OMT! We hope you all have a Merry Christmas and enjoy this time with your family. Leave me a comment and let me know what some of your favorite games are to play with the fam!
Note: Many of the links below are affiliate links, meaning if you purchase a product after clicking an affiliate link we receive a small percentage of the sale for referring you, at no extra cost to you. Just something we do to keep the lights on.