Cowl Neck Poncho
Cowl Neck Poncho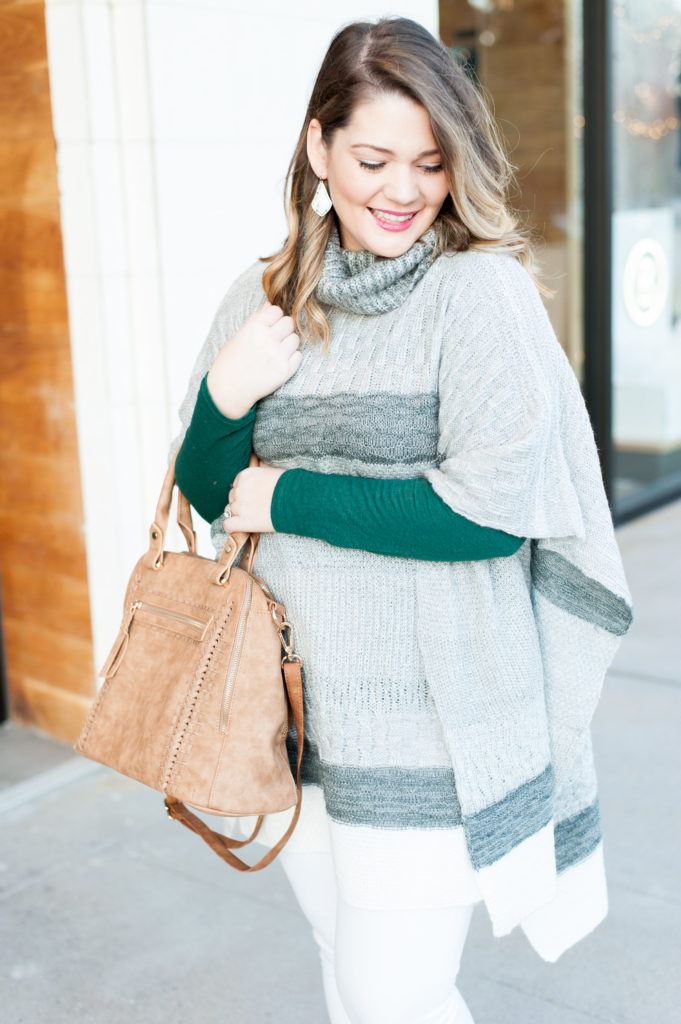 Affiliate Links: c/o Cowl Neck Poncho|c/o Purse | Long Sleeve Shirt |Jeans | Earrings (similar)| Shoes
Photography: Dede Raad
Happy Holidays! The weather is freezing in Houston right now y'all. ( Okay, not literally and to some you will laugh out loud when I say it is 47 degrees, but to us here in Houston – that is COLD.) I am trying not to complain too much though, last Christmas it was in the 90's and this year, I ACTUALLY get to wear cute and cozy sweaters and ponchos(cue the happy dance!)
This cowl neck poncho has been on repeat since I got it and is so comfy and warm. I plan on wearing it this weekendwhen out Christmas shopping (fingers crossed that I can get all the shoppingdone – I haven't even started yet!)I love that this ponchocan be dressed up or down ( like with these slip on shoes) and that I can wear it with so many different colors!
Hope you all love this outfit as much as I do! I am sorry we have been MIA here the last week or so. It has been a crazy couple weeks and we will fill you guys in on everything that has been happening very soon.
Thanks so much for stopping by!