Embroidered Flower Trend
Embroidered Flower Trend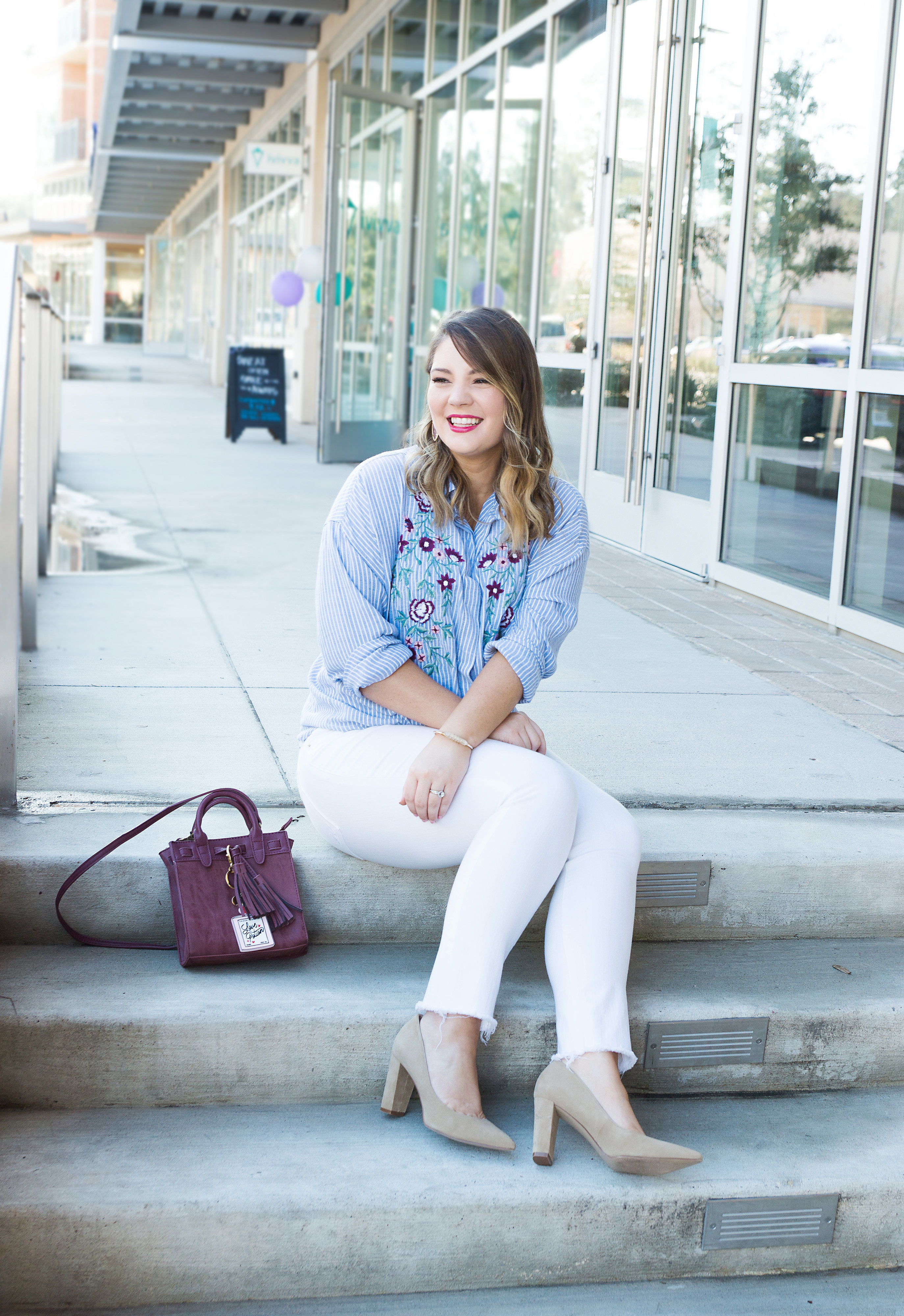 I just love this love potion keychain! I decided to use it as a purse charm. I also have my eye on this one too!
c/o Shirt | c/o Purse (no longer available, I also love this one and this one) | c/o Love Potion Keychain | Jeans | Shoes ( Old, similar) | Earrings | Bracelet
Photography by: Diamond Oak Photography
Happy Tuesday!Today's post is going to be short and sweet, because honestly I am starving. I have 30 minutes left in my lunch break to finish this post up, heat up my food, and hopefully have 5 minutes to mindlessly surf Facebook and Instagram lol!
Iborrowed a trendfrom my Grandma's closet today and am absolutelyLOVING it. (Actually tbh my 91 year old, Meme, is super stylish and isalways ahead of the trends haha!) Seriously though,this embroidered flower shirt is so crazy soft and comfortable. I have been wearing it non-stop lately, because it is perfect to transition from Winter to Spring! On beautiful, sunny days (like today – Houston is in the 70's!) I busted out my white jeans, but last week when it was freezing here – I wore it with a sweater, maroon scarf,and boots! When I actually take a second to put on sunless tanner, then I want to try it out with this skirt from last year too. I love pieces like this that can be worn with SO many different things! What do you think about the embroidered trend that is popping up everywhere right now?
We have some super fun Valentine's posts coming your way this weekand make sure to follow our snaps ( ourmessytable) and insta stories this weekend, we are going to be exploring Houston to see it all set up for the Superbowl!
Thanks so much for stopping by!