Friendsgiving Invites with Minted
Happy November!Who else is ready forturkey, pie, and lots of stuffin?!?John and I are hosting Friendsgiving this year and we partnered with Minted on these adorable invitations and envelopes to send to our guests! This year we will have a larger than normal guest list, because John combined two of his volunteer teams in what has become a fun annual tradition for us. Even with the larger group, we still didn'twant to lose the personal touch of an actual invitation.
Friendsgiving Invites with Minted
I went ahead and ordered the addressed envelopes, because I am a sucker for a cute font anddidn't stand a chance once I saw these!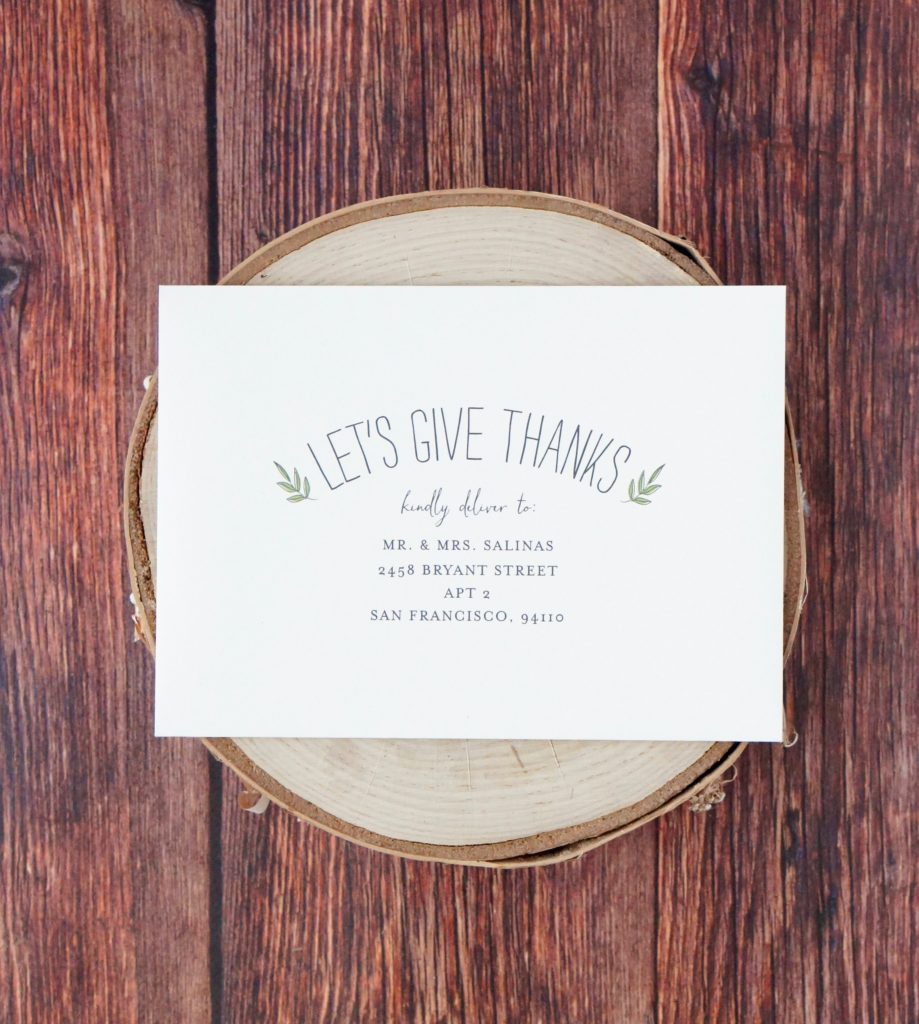 Minted has SO many cute designs. It was ridiculously hard to decide, but I ended up going with the Pumpkin Pie design ( it even gives you color options for the piece of pie!)
I had such a great experience with Minted. The quality and customer service was amazing. I am definitely going to be orderingour Christmas cards from them! Wait did I just say Christmas?…. OMG its so close already.
Can't wait to share our Friendsgiving recap with all of you next week! In case you missed it, I recentlyshared myFriendsgiving outfit!
Thank y'all for stopping by!