Lace Bell Sleeve Dress
Lace Bell Sleeve Dress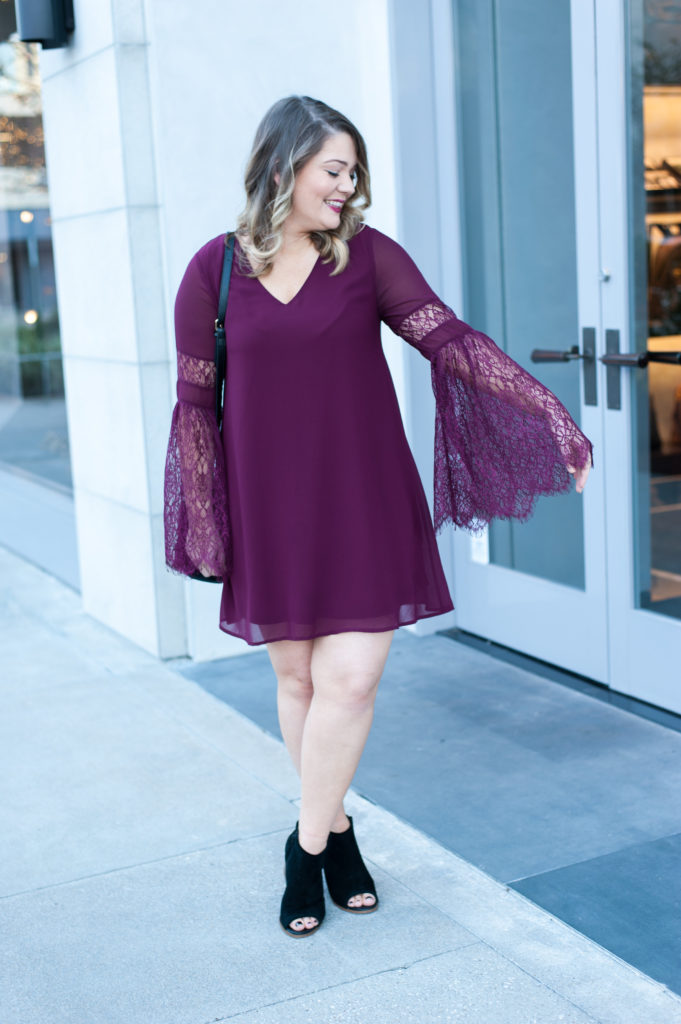 | c/o Dress | Shoes | Earrings | c/o Lipgloss |
Photography : Dede Raad
Y'all I have officially jumped on board the bell sleeves train ( what have I been waiting on?!?) I couldn't help myself when I saw this dress with the lace details! It has been such a lifesaver this month and totally saved me a couple times when I needed to look nice and didn't want to put very much effort in ( we all have those days, right?) The sleeves just have that dressed up look, where I could just throw on some booties and go. I have already worn this so many times, I have lost count.
One reason I love it so much, is that it can be worn for the holidays, but the color doesn't limit you to just Christmas time. It gives you more options to wear it throughout the rest of the winter too. Plus it allows me to wear a wine colored lip, which I have been all about this season!
I got this dress and the CUTEST sweater ever ( I will be sharing it next week) from Anjoulis Boutique. I had the best experience shopping with them. My order was delivered so quickly and the quality of the clothes I received werevery nice – especially for the price ( This dress is only $42!) If you still need to pick up a gift or two or if you just want something for yourself, you can useOURMESSYTABLE15 for 15% off until 12/24/16. John and I have been running around like crazy trying to finish up some projects before Christmas! I am honestly ready for the hustle and bustle to slow down a bit and to be relaxing in our PJ's with hot cocoa watching Christmas movies!
Hope you are all having a wonderful Holiday season!