Little Black Dress & Life Update
Hi friends! I can't tell you how excited I am to be back blogging today. After being sick for the last two weeks, I finally have energy and am starting to feel like myself again. So, jumping back in with another style post!
Little Black Dress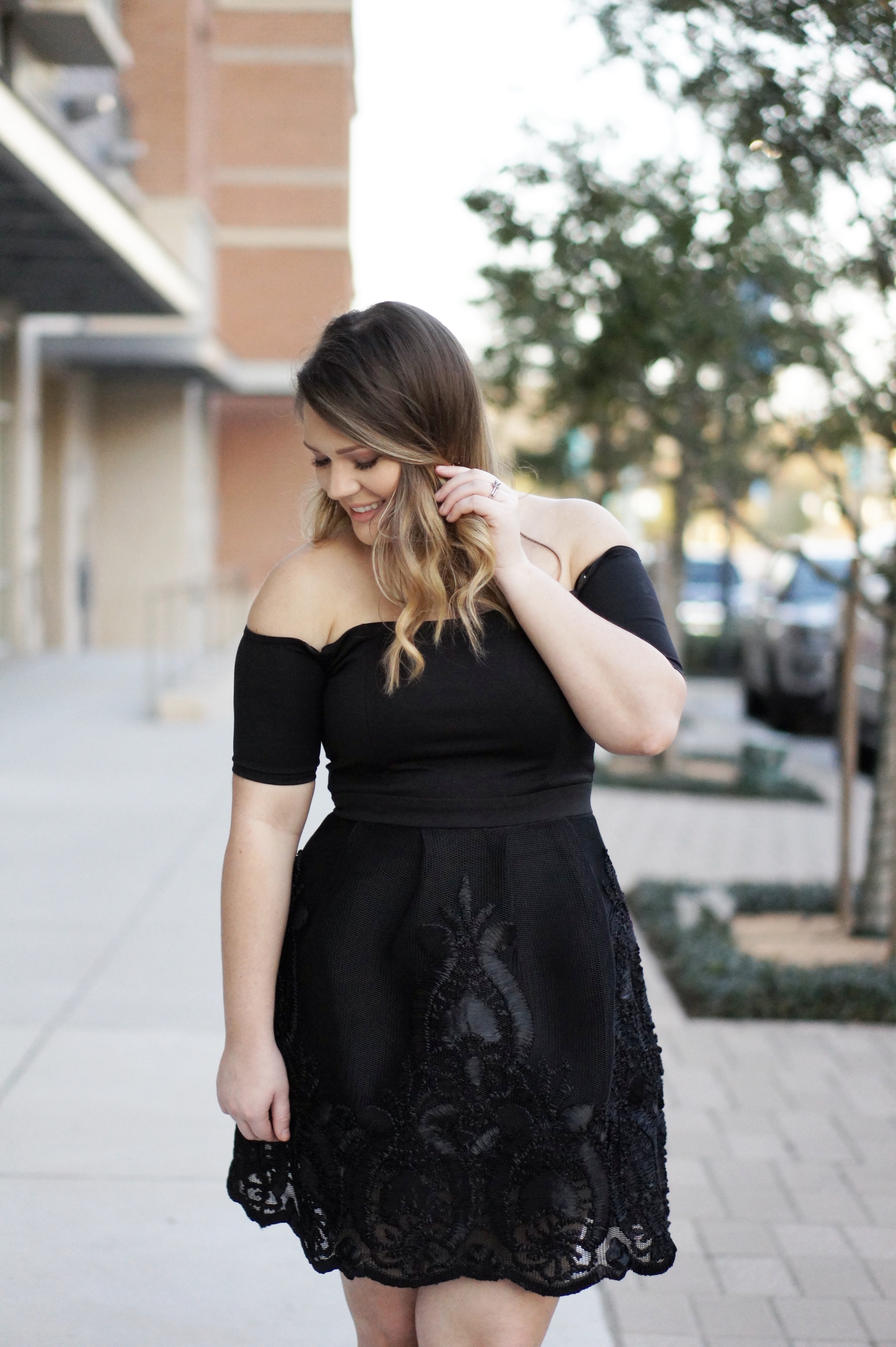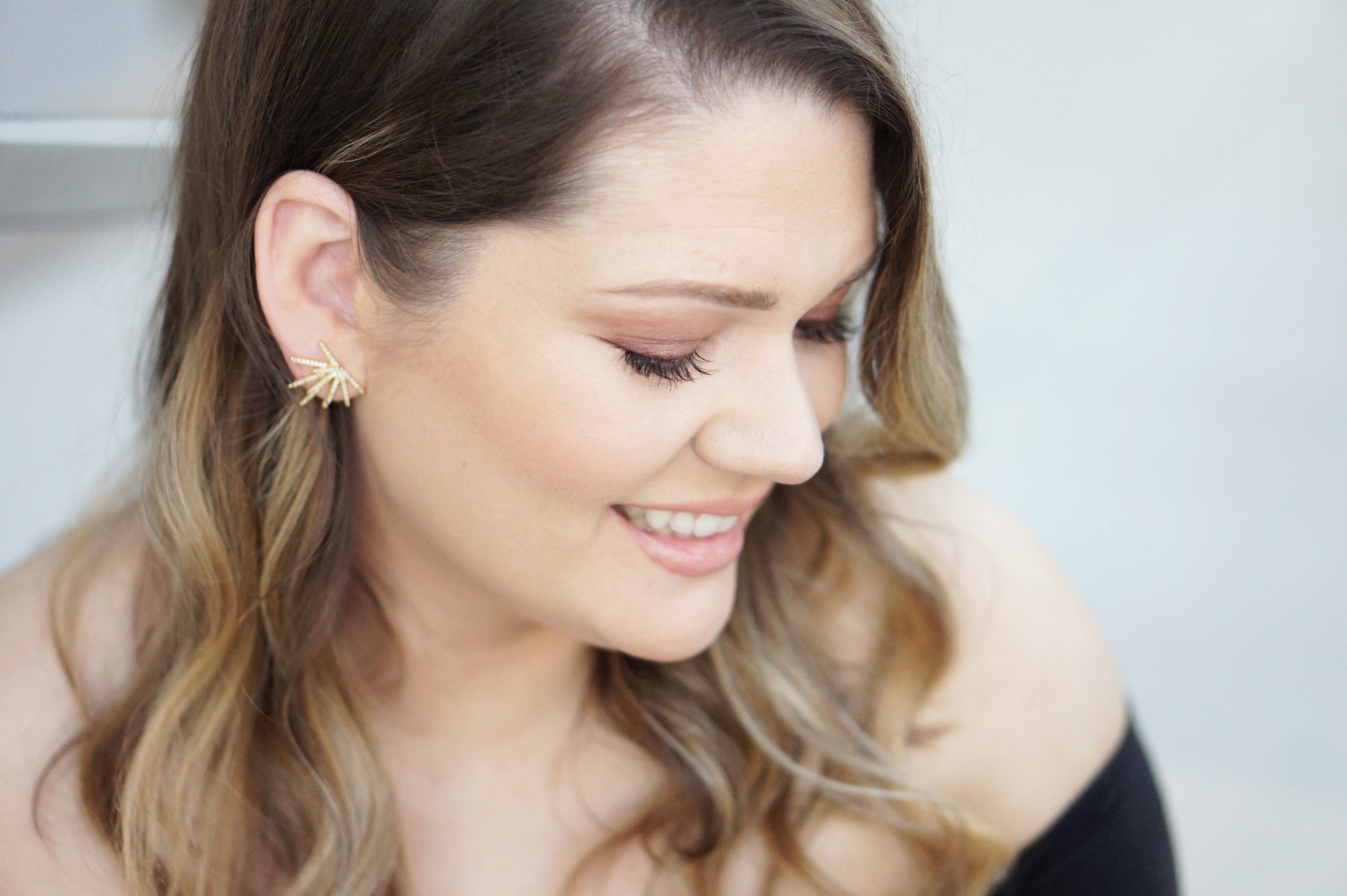 Make up by Jessica Kirkland
Let's take a second to talk about the star of the show – this (c/o )DRESS! Makes me feel like Sandy from Grease. ( I think it is the way the top of it fits.) Sadly, it is no longer available but Francesca's has SOOO many other cute ones. I am also loving this gorgeous option from Francesca's in white.
I also wanted to share some big, small, and random life updates with you guys to explain why we haven't posted as much lately and what has been on our minds.
John decided around the holidays that it was time for him to step down from his position and leave his current job. His last day was December 31st. Honestly, we were both so scared and nervous. We knew it was the right decision, but he didn't have anything lined up! It was a huge leap of faith, that ended in the biggest blessing. John was only out of work for a couple weeks and started his new job in mid- January.Then he had to go to Dallas for a month long work training. For the whole month, he would drive home on Friday from Dallas and we would have Friday evening thru Sunday afternoon and he would turn back and drive back to Dallas. With such a crazy schedule, John has had to take a step back from the blog the last couple months while he transitioned.
With John not as active on the blog, I honestly completely wore myself out trying to keep up the pace for the both of us. I work full time also, and definitely couldn't handle my work load ( this is our busy time of the year at work,) the blog, and my fitness goals I set for myself this year.
While all of this was going on, we had serious car problems! Y'all, 2017 started out super rough. With the stress of John's job/ car problems, trying to juggle it all, I found myself starting to burn out, which then lead to me comparison, lack of vision,and guilt for not giving 100% here. Then I went to Thrive Creative Conference 2 weeks ago and refueled my well a little. It is so refreshing to be surrounded by other creatives, bloggers, and small business owners. Their passion was contagious.
I was so ready, to get back to it! Then things happened. One, I got super sick and am literally just now recovering after almost 2 weeks! & also, John and I decided to finally part with our couch. Which in all honestly, even farther derailed us! This new couch is heavenly!! On a plus side though, I have gotten caught up on all my TV shows and even started a few new ones.
Whew, okay! I tell you all of this, because John and I always want to be real and up front with all of you. We struggle, we lose motivation, we, okay mostly just me, binge watch hours of This is Us on demand and put all of our responsibilities on hold. I truly believe there are seasons of life when life is just HARD and you have to just cut yourself some slack and give yourself permission to slow down, refill your cup, and then just get back to it!! We took a break and it allowed us to remember what our vision for Our Messy Table is. Lately, I have been posting more style and beauty posts here, which I love, but originally this was a place for John and I to share our projects, recipes, home décor and married life. While I still plan on sharing outfits and things I love, I want to get back to our roots and make sure we are sharing more of the projects that keep our table a mess.
If you stuck with me this long, thank you! Sorry for all the rambling. I hope this post helps you if you have felt like you aren't measuring up or reaching your goals lately. It happens to us all!
Thanks so much for stopping by! We can't tell you how much we appreciate you all.