Simple Mushroom Onion Soup
Have you ever made soup from scratch before? Well until this recipe I was in the "no" category, but January is national soup month so I wanted to give it a try. Picking which soup to do was the hardest part and really I picked this soup recipe, because I wanted to justify to Lindsey as to why I needed these cool spoons. They bring a certain level of authenticity to the dish that a normal spoon just couldn't provide don't you think? Either way I love this soup and I always end up trading a piece of sushi for Lindz's soup when we go to our favorite hibachi restaurant, so I was pretty excited to give this simple mushroom onion soup a try.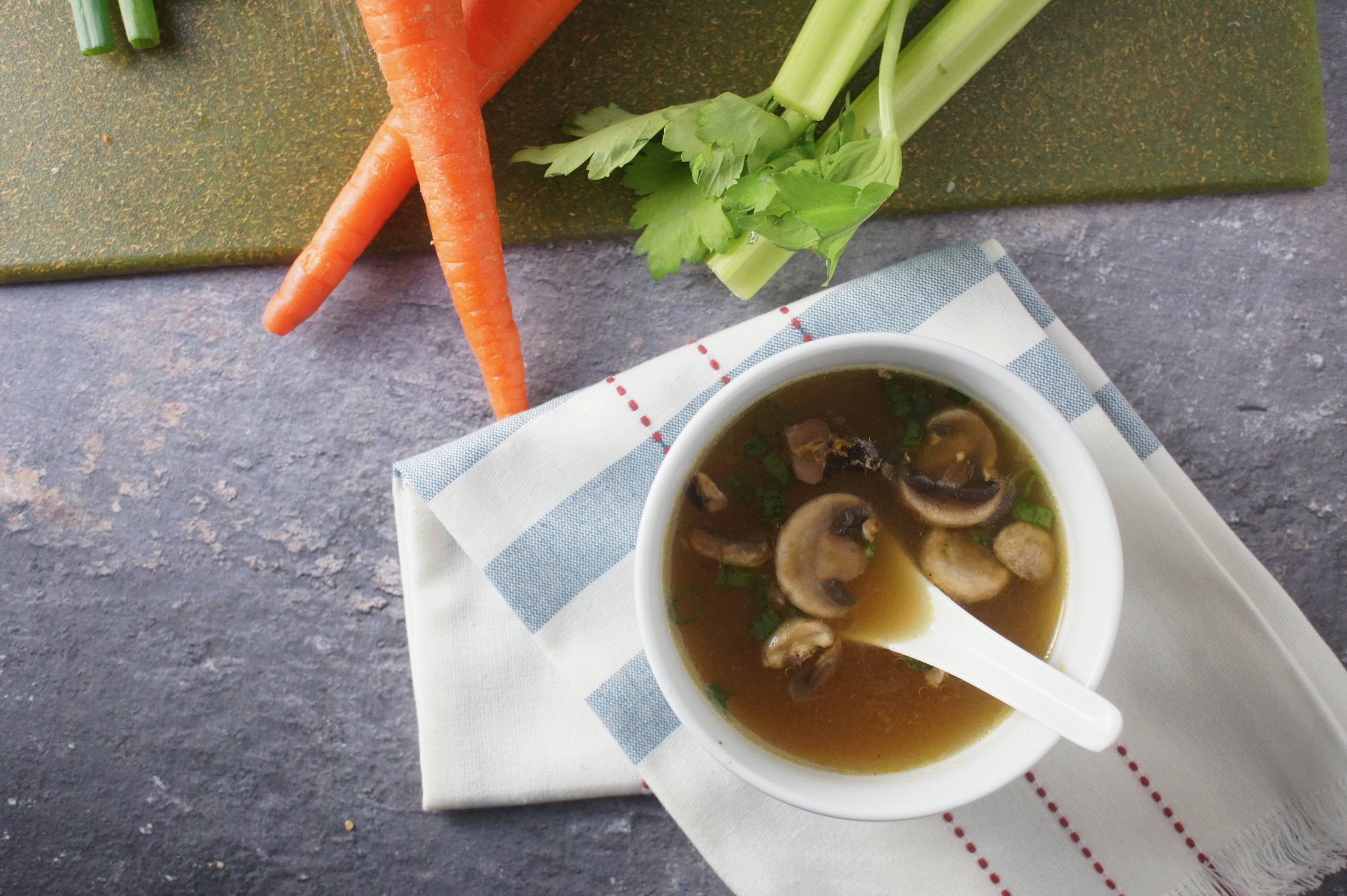 Simple Mushroom Onion Soup
Simple Mushroom Onion Soup
2017-01-23 23:57:30
Nutrition Facts
Amount Per Serving
* Percent Daily Values are based on a 2,000 calorie diet. Your Daily Values may be higher or lower depending on your calorie needs.
Ingredients
2 Onions chopped
4 cups vegetable broth
2 cups water
2 celery stalks diced
1 cup shredded carrots
2 garlic cloves
1 cup thinly sliced mushrooms
1 cup of chopped scallions
Instructions
Sauté the onions and garlic in a pot until slightly browned.
Add the carrot, celery, and garlic and the cups of vegetable broth/water.
Bring to the boil and then simmer for 30 minutes.
Pour soup over a strainer into a bowl.
Pour strained soup back into the pot.
Season with salt and pepper.
Add the mushrooms and scallions before serving.
Our Messy Table http://www.ourmessytable.com/
The one note I would add here is that it is very important to strain the soup at the end. I don't think I ended up straining mine very well and the soup seemed to be a little murky and had a few pieces of the broth veggies in it but the flavors were still outstanding.
We are almost a month into 2017, how are you looking for your new years resolutions? I'm doing ok, I wouldn't say great. I started a new job and it has got me traveling the next 3 weeks, so it's been hard to keep on a steady schedule, but it has allowed me to go to the gym each night because I'm away and have nothing else to do haha! Stay focused and remember tomorrow is a new day and you can always start again from there.
Thanks for stopping by friends. Keep it Messy.