S'mores & Sweater Weather
It is finally getting to be sweater weather ( at least in the evenings ) here in Texas! & I am fully embracing all things Fall right now. Bring on all the s'mores & cold-shoulder sweaters!
S'mores & Sweater Weather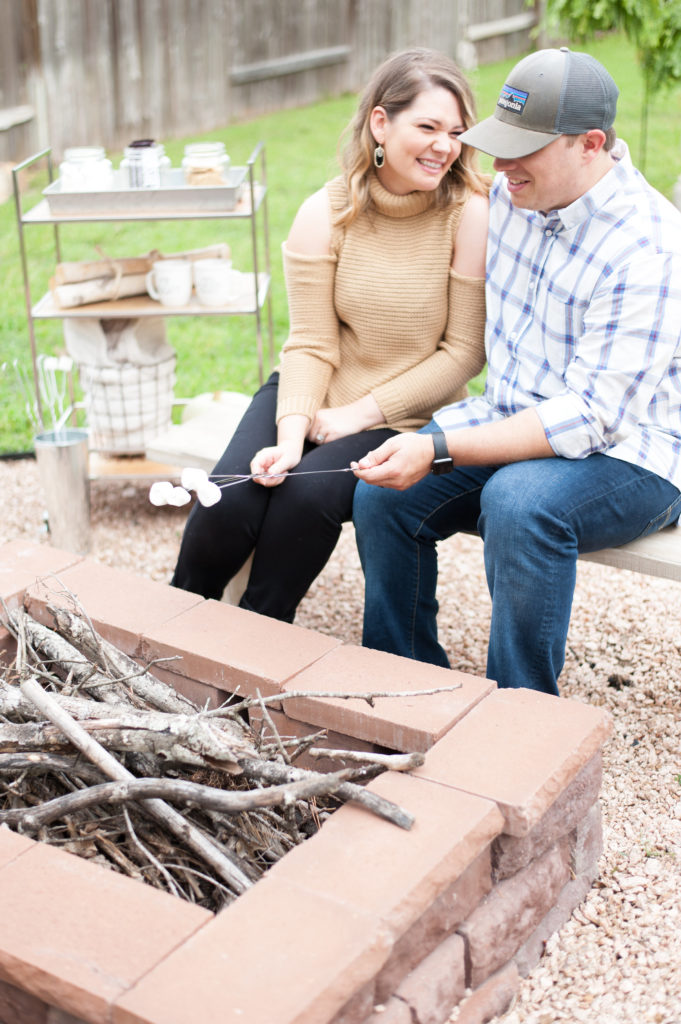 This Caraway Cold Shoulder Sweater from Francesca'sandI will be wearing these all Fall/Winter long.
This bar cart has been one of my favorite homepurchases EVER. I have used it in the traditional bar cart way, as a cocoa bar, to hold board games, snacks, and blankets, and now outside as a s'mores bar!
I had to throw this picture in here, because this is SO John. LOL! Middle of taking photos to decide to see how many marshmallows he can fit in his mouth. He always keeps me laughing, y'all!
c/oSweaters | c/o Coffee Mugs
Photography: Dede Raad / Hair & Makeup: The Bronze Body
John and I have had so much fun with Fall posts the last couple weeks. In case you missed it, here are a few of our favorites: Fall Bucket List, Burgundy Dress for Friendsgiving, Halloween Movie Mix, and Olive Green Bomber Jacket!
Thanks so much for stopping by!