Stripes & Jean Vest
I am transitioning a Summer dress to Fall by wearing it over jeans. I have actually been wearing this outfit a lot lately and feel like I have perfected it now. Inow tuck the shirt dress in a little in the front or tie it in a knot and it looks so cute that wayand doesn't look frumpy! I wish I would have done it for these photos, but you all know how to do that, so I guess it doesn't really matter hah!I wore this stripe and jean vestlook sightseeing around chilly, London this Summer and loved it.
Stripes & Jean Vest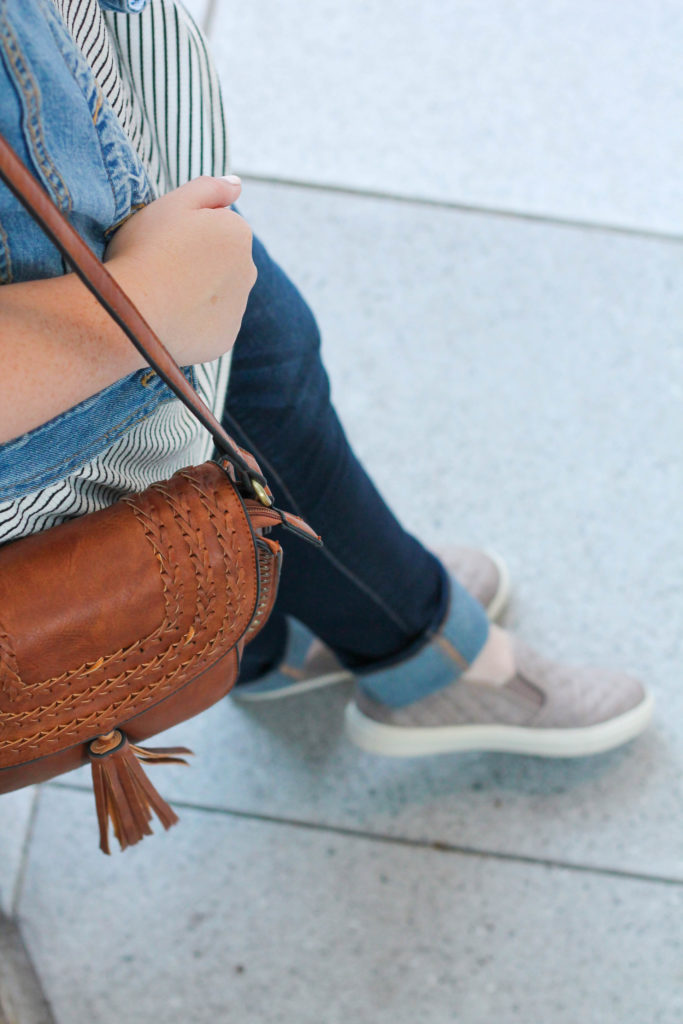 |*Shirt (similar)| *Shoes | Purse| Vest | *Earrings | *Lipstick | *are affiliate links*
Photography by: Bree Pair
What pieces from your closet are you transitioning to Fall?!
Thanks so much for stopping by! I know I have been sharing more outfit posts lately, but John is cooking up some awesome Fall recipes and I CAN'T WAIT to share my Fall décor with you soon 🙂