Valentine's Day Dress
Valentine's Day is only a week away! In case you are a last minute shopper, like me, I wanted to share an affordable Valentine's dress with you from Francesca's. Get excited, it is on sale and under $25! (Don't get better than that, my friends!)
Valentine's Day Dress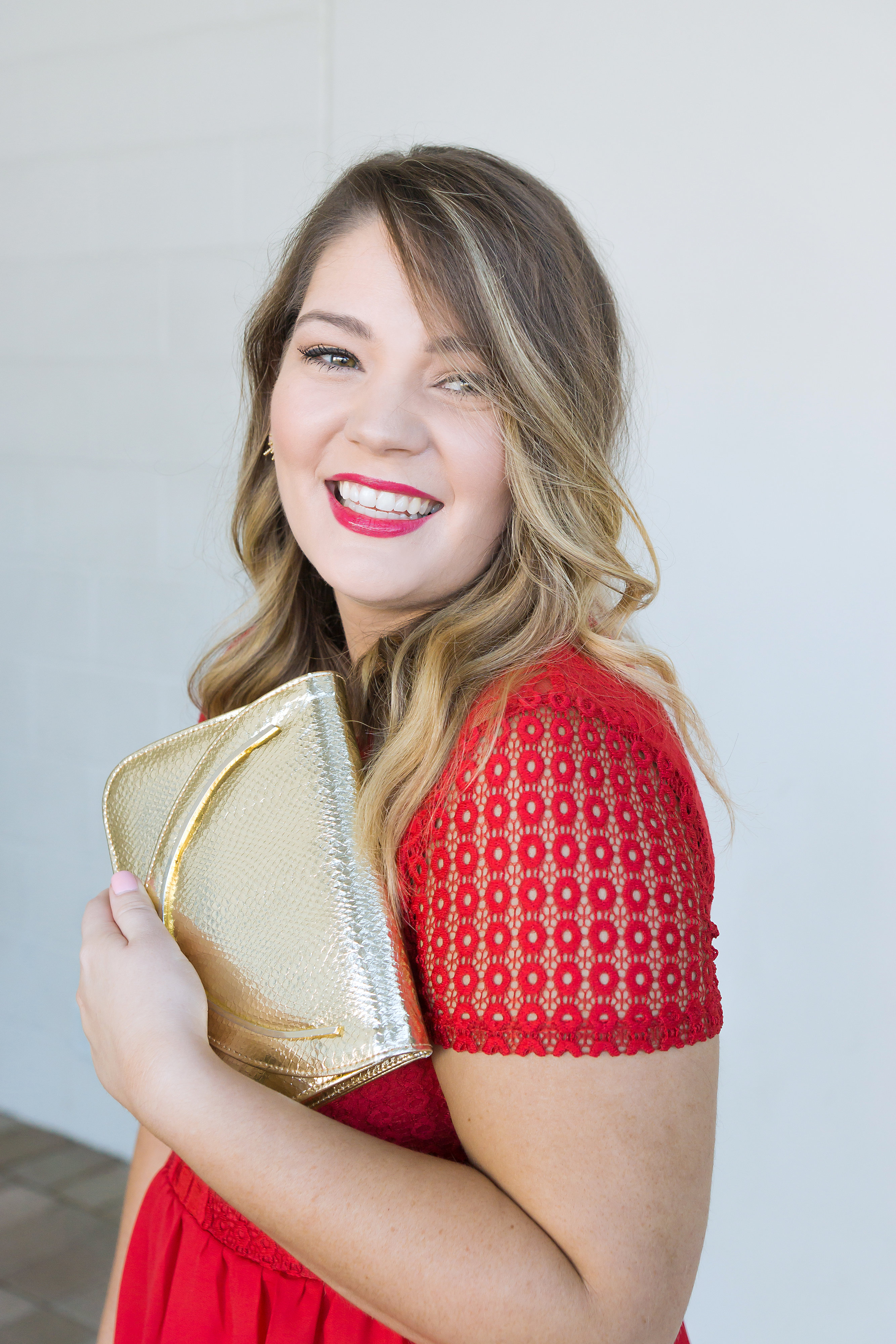 You may recognize this dress from my Galentine's post from last week! I love finding pieces that can be wornfor more than just one occasion.
I just love the lace & sleeve detail on thisdress!
Y'all, I have NO clue how I didn't even notice the straps to my shoes weren't on correctly. OHHHH well LOL
Affiliate links: | c/o Dress | Shoes | Earrings| c/oClutch ( Similar) |
Photography: Diamond Oak Photography
I would love to hear what you have planned for Valentine's Day! Do you get dressed up and go out to dinner or do you keep it casual and stay in? While I do love to get dressed up, John and Ialwaysstay in on Valentine's Day. I will be sharing why we started doing that close to 10 years ago ( wow, can't believe it has been that long!) later this week and a fun dinner date night idea if you don't want to get out and fight the crowds!
Thanks so much for stopping by!