This Week Just Got Way Better : Giveaway
Hey y'all! Happy Thursday! It has been a crazzzyyyy week for John and I! John had to be in Dallas all week and he accidentally took my car key with him! Then he overnighted the key and of course, with my luck, UPS lost it ( insert ALL the crying emoji's!) Now it will take 8-10 days for a package investigation and then they will file a claim on it. So, basically I have to get a new key made! Which honestly, I should do that anyway, because we don't have a spare. Bigthanks tomy Momwho saved the day! I have been joking with her all week that she is my Mouber (Mom/Uber) She drove me all over town this week: to and from work, to lunch, to dinner, to the mall, to get our nails/toes done haha! I don't know what I would have done without her.
So, this week has definitely been a stressful one – a ton of deadlines and I can't really go anywhere ( unless my mouber drives me!) So, if you are like me and have had the crappiest week and would just rather be lounging at The Westin right about now – then your week just got way better! John and I are Thrive Ambassadors and this year the Thrive Creative Conference is going to be held at The Westin at The Woodlands hotel on February 24-26th! Thrive has partnered with The Westin to giveaway a 1 night's stay and dinner for 2 to one of you! (Totally jealous, I wish I could enter! haha!)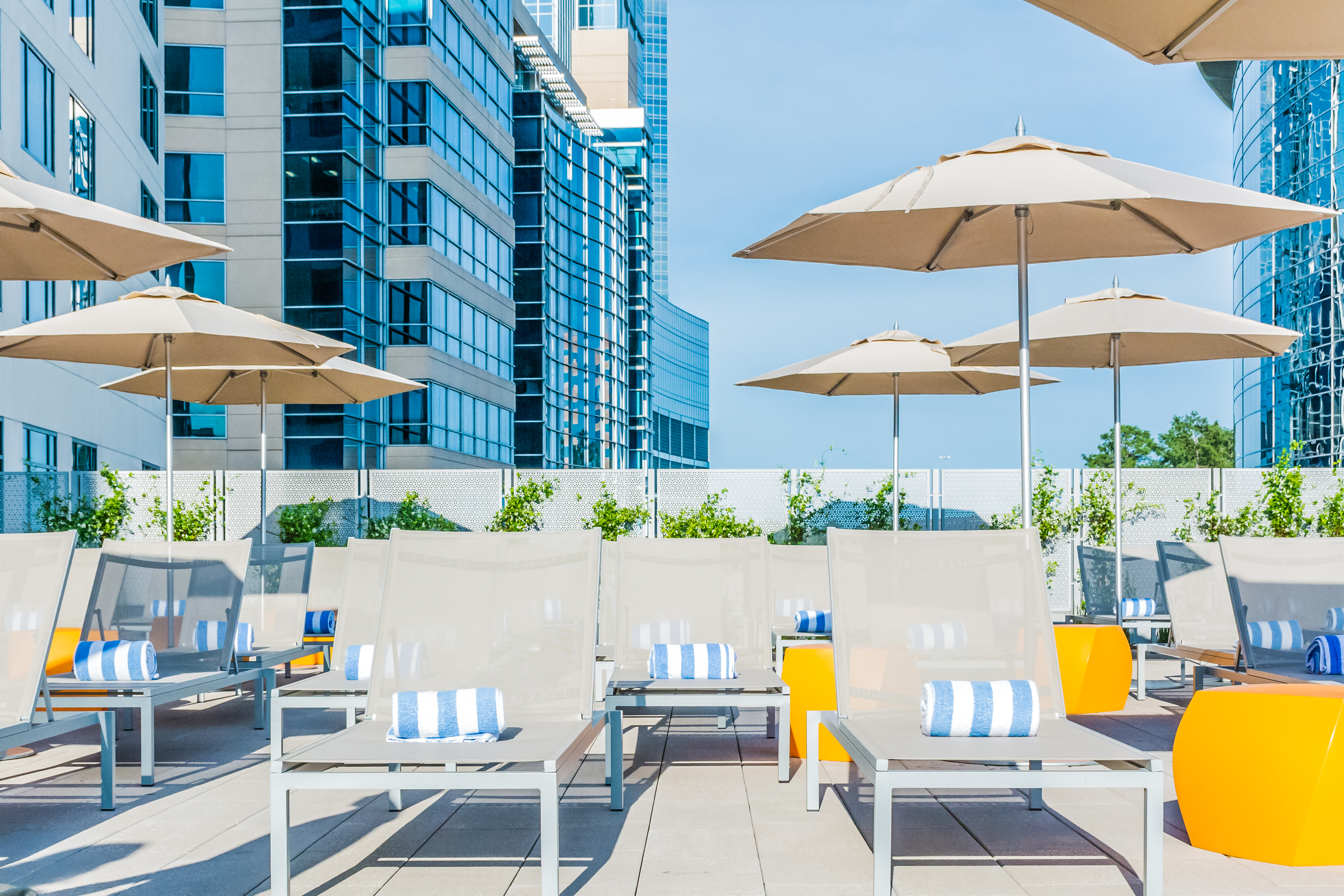 The Westin is located on The Waterway in The Woodlands, TX, which is within walking distance of some of the bestrestaurant's. There is so much to do there! Whether you live here or are from out of town, this will still feel like a vacation!
Photocredit: Nectar Tyson
You can enter the giveaway below. The giveaway will end on 1/20/2017. If you are a creative, small business owner, or blogger I hope we see you at Thrive in a couple weeks! There are a ton of amazing speakers. I am still fangirling over the keynote, Emma Chapman, from A Beautiful Mess! I still can't believe we are going to meet her – she was a huge inspiration for why we started OMT! You can still register here and tell them we sent you by entering our code, OurMessyTable!
Thanks so much for stopping by!