DIY Flower Crown
Flower crowns have been SO popular this year. So, you know we just HAD to makea DIY flower crownas a prop for our Friendsgiving photo booth.Although, once I put it on and realized how perfectly it matched my outfit… I may have just worn itfor the rest of Friendsgiving! I couldn't help it, flower crowns are so fun! It was so easy to make and is perfect for a photo booth at any event.
DIY Flower Crown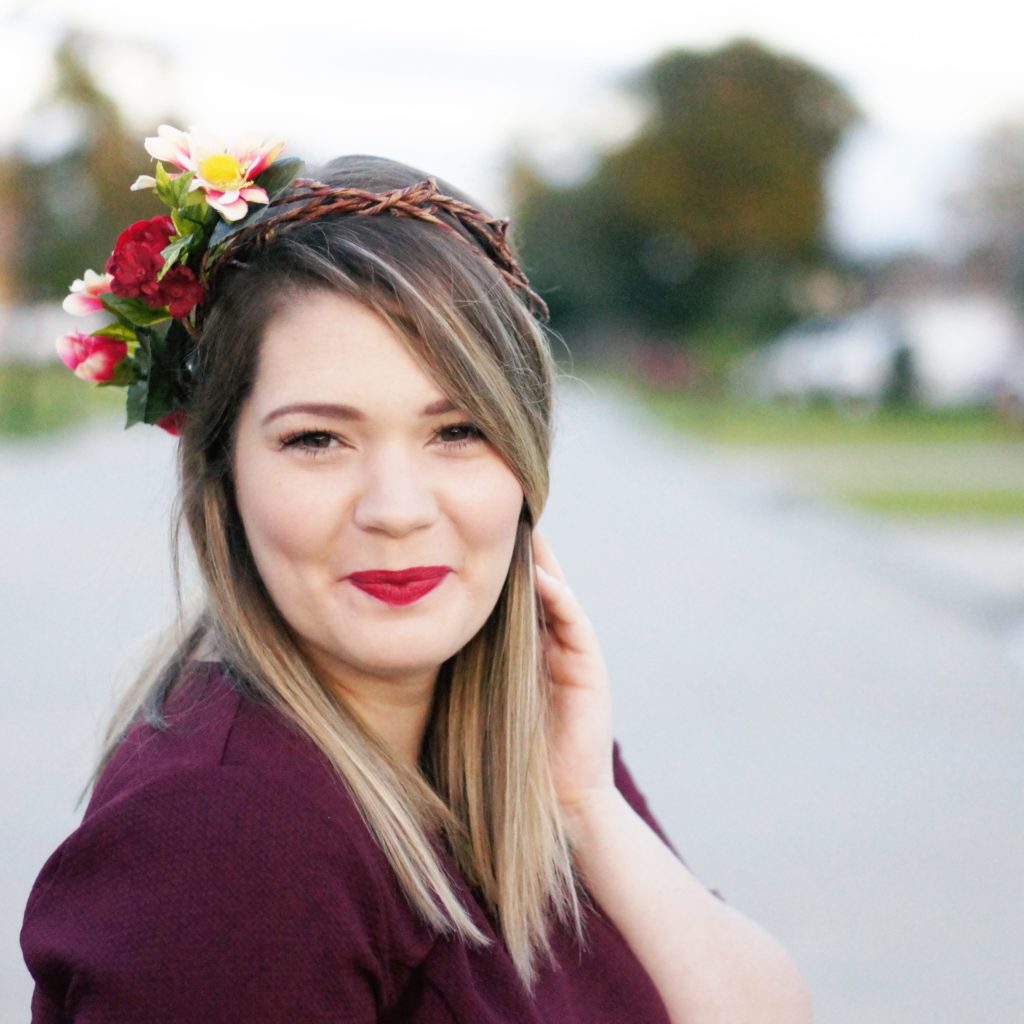 Supplies Needed:
Floral Tape
Grapevine wire ( This can be found at most craft stores, I got it from Michael's)
Flowers ( I used fake flowers, but this can also be done with fresh flowers)
Wire Cutters
Directions:
Measure your head with the wire ( I added an extra 1 1/2 inches, since it is a prop and I wanted to make sure it would fit other people as well) andtwist or tiethe ends of the wire togetherto make a circle.
Onceyou have thewire circle, then take another piece the same length and wrap it around the first piece to give it a vine look.
Decide how you want your flowers to be arranged. I decided on my crown that I wanted flowers on only one side. I cut the flowers and wrapped the ends with floral tape. (You technically don't have to do this step, I just wanted to cover up the ends of the stems and it also allowed me to mix the flowers and make a stem with several different flowers on one stem.)
Use the floral tape to secure your flower stems to the crown by wrappingthe floral tapeseveral times around the wire crown.
If there are some spots that need to be filled, go back in with a hot glue gun and add in some extra greenery to fill inany emptyspace between the flowers.
I hope your DIY flower crowns are a huge hit at your next event! If you have any questions or if you have made these before, let me know in the comments 🙂
Thanks so much for stopping by!