Emoji Mason Jars
My love of emoji's has been a joke around our house and inspired this simple way to bring your favorite emoji's from your phone to your home with theseadorable, emojimason jars!
Emoji Mason Jars
It is no secret that I love Emoji's! Ask any of my friends, I OVERuse them for sure when texting! They are just so fun and can add a lot of pazaz to an otherwise boring text message. Also, how are you supposed to know how much I love something, if I don't send you the "heart-eye emoji" or how funny something is, if you don't get the "hysterically crying, laughing" emoji? Sure you could just say you are excited, but doesn't 3 clappy hands, a party hat and the big smiling emoji say it better?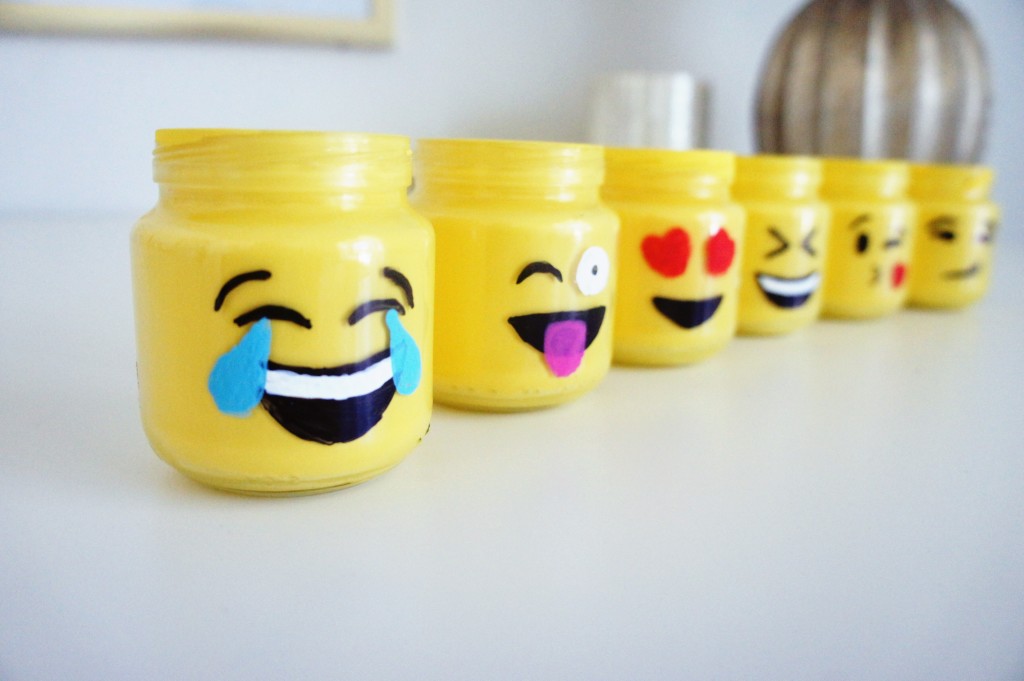 Materials:
Baby food jars
Acrylic Paint – Yellow for the body and then other colors depending on the emoji's you choose
Black Sharpie Marker
Small Paint brush
Directions:
First pour a little bit of yellow paint inside the jar and then put the lid back on the jar.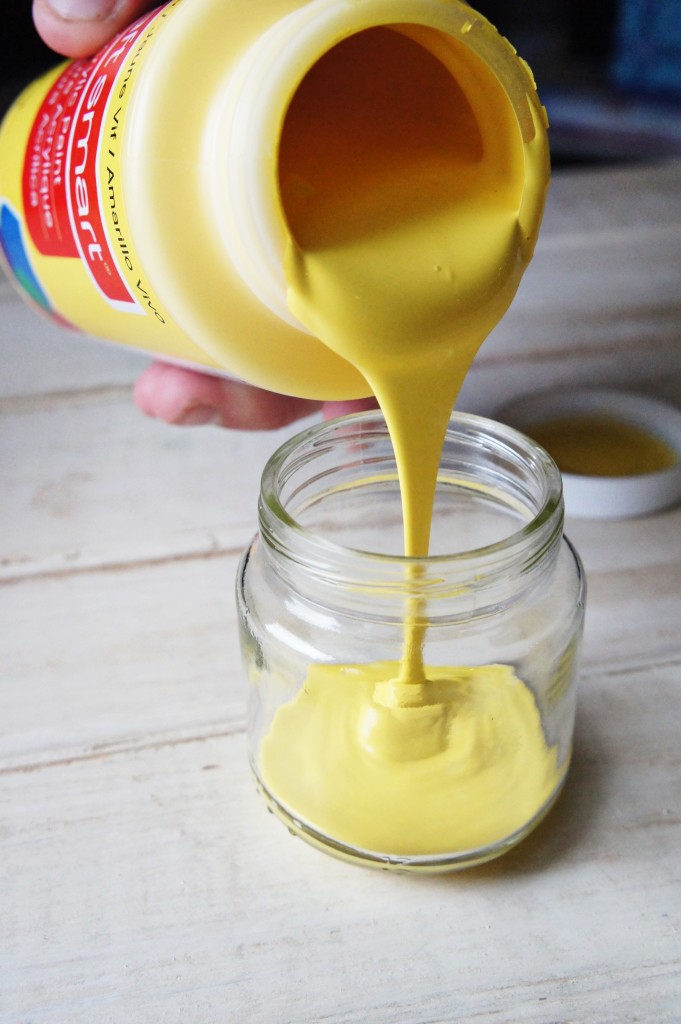 (Thanks for being the hand model, John!)
Now shake the jar until it is evenly coated on the inside and pour any excess paint back into the container, then let it dry.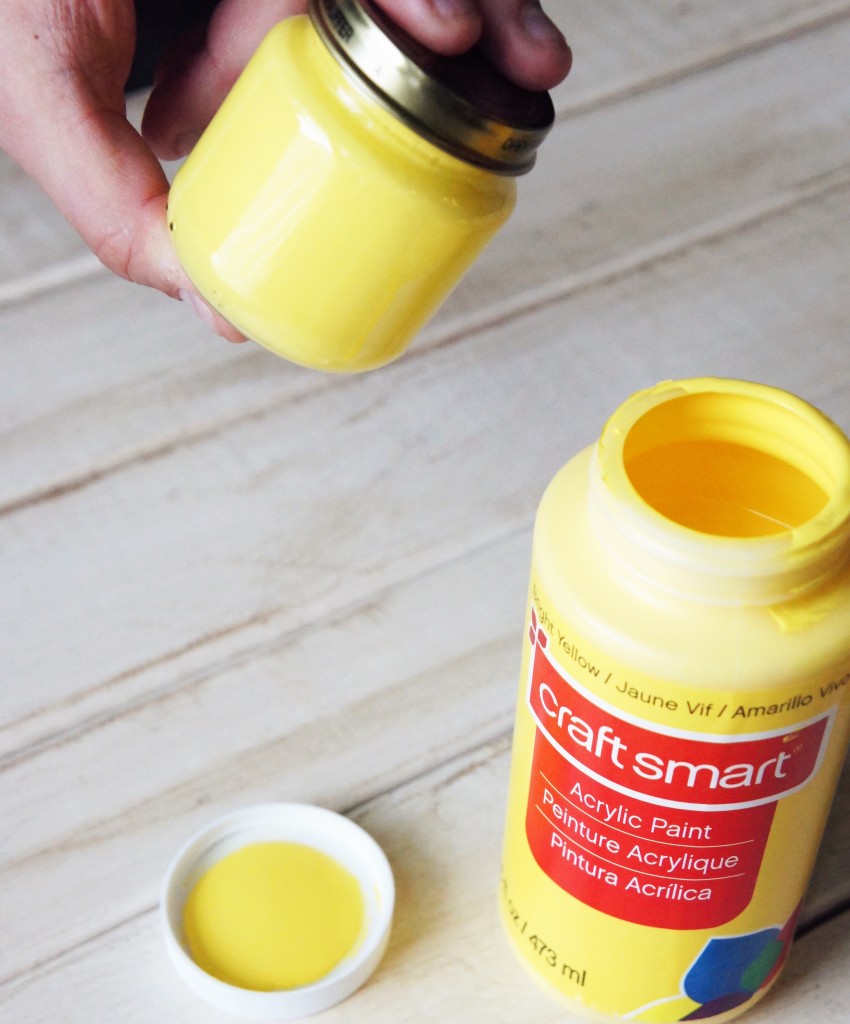 Once the inside is dry, simply decorate each jar by painting your favorite faces on each jar.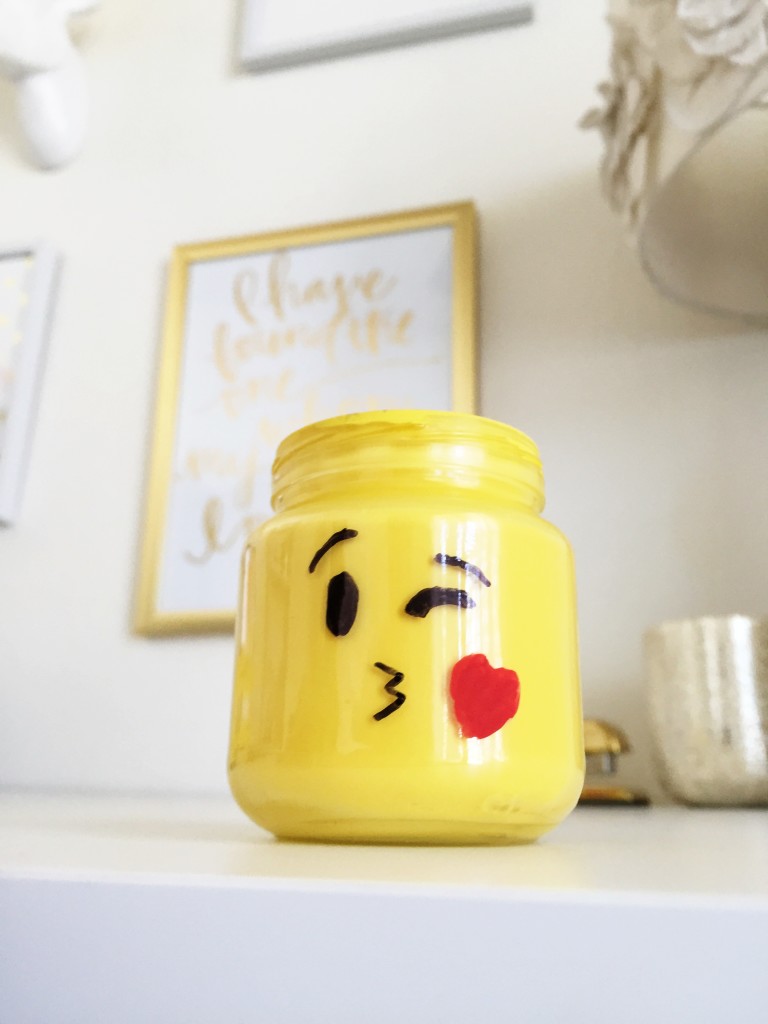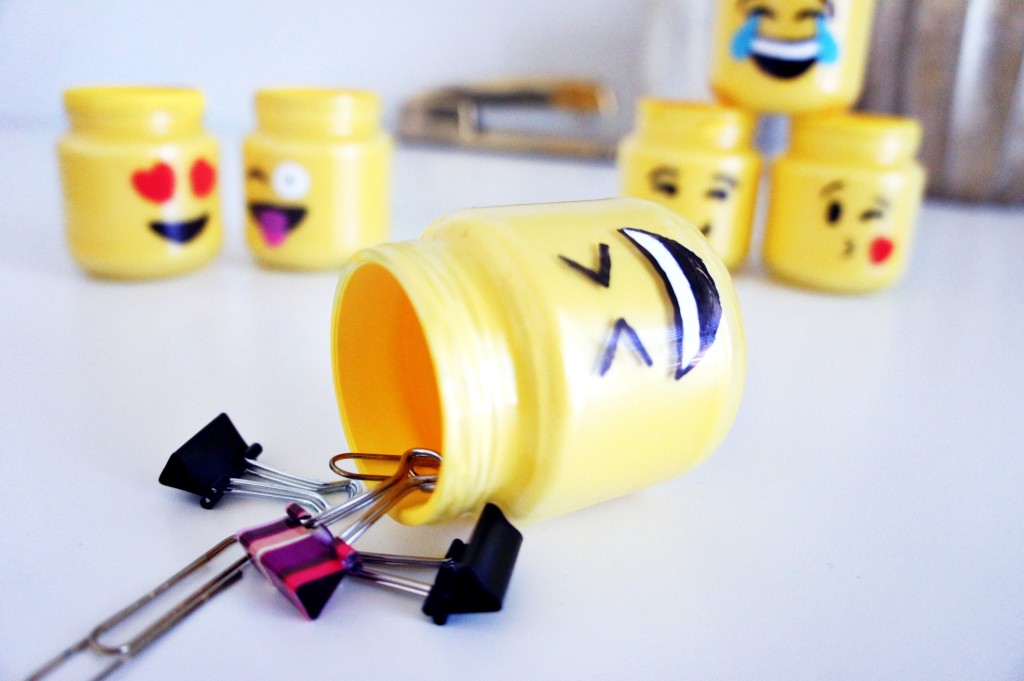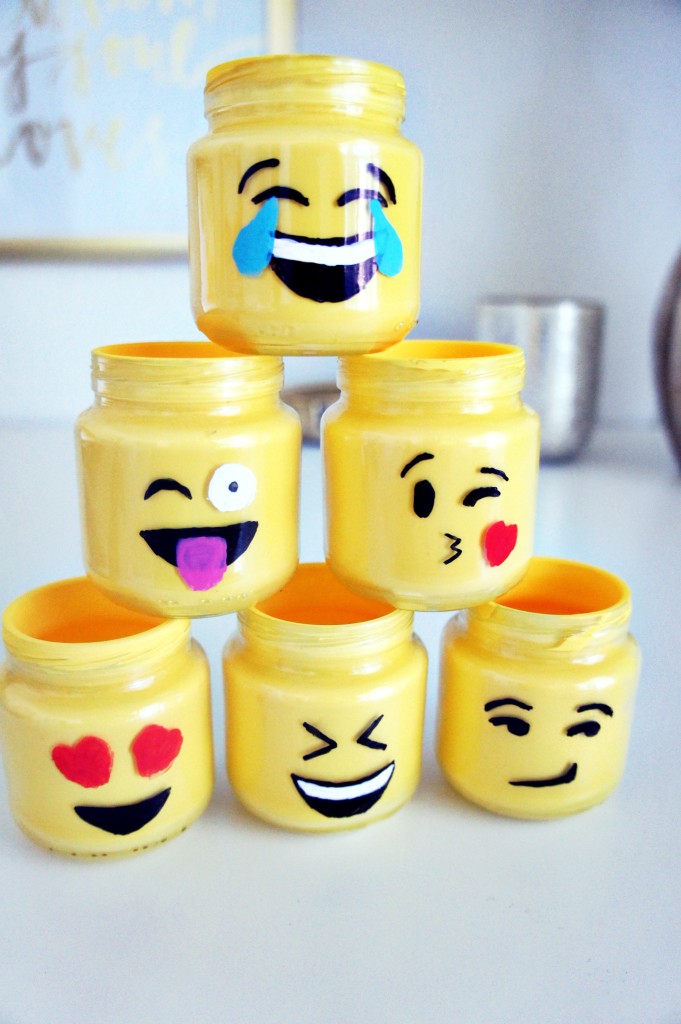 Fun and simple. I am using these on my desk to store everyday office supplies! Tell us what you think and if you make these be sure to use #OMTcrafts so we can see all your emoji mason jars!
Thanks for stopping by!
Lindsey