Mimosa Ice Pops
I have no clue when, but at some point in my life I stopped eating ice pops. Those were a staple Summer treat growing up. Honestly, I loved those dang things and since it is already starting to heat up here in Texas, I thought I would put an adult spin on one of my favorite childhood treats. So, here ya have it Mimosa Ice Pops!
Mimosa Ice Pops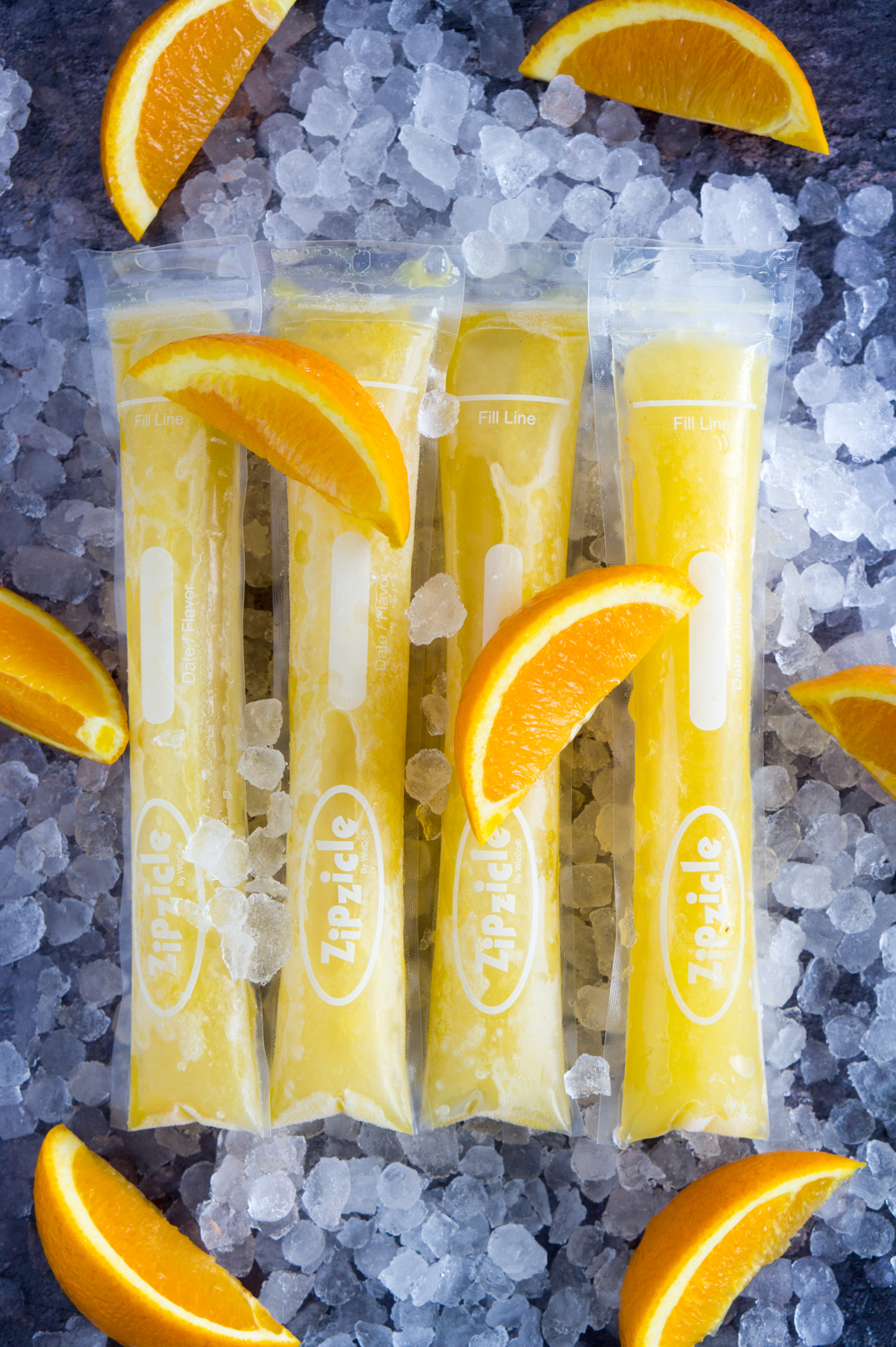 Ingredients:
Directions:
We found these little ice popsicle bagsthat were perfect! You literally just add the champagne and orange juice into a pitcher and pour in the bag. We use a little funnel, because I am super messy haha! It is as simple as that. The little bags even have a "fill to here line" on them, to prevent over filling.
There are SO many options and popsicle combos you can make with these! I'd love to hear if you try it and what flavors you come up with.
I had to include this pic just for John. He was super proud of this cute little popsicle guy! (Does this remind anyone else of the castaway volley ball?!?! or is it just me…)
If you are a mimosa fan, but wanna switch it up we made theseBeermosa's last year and thisCaribbean Margarita!
Thanks so much for stopping by! John and I are working on some super fun ideas for Summer – can't wait to share them with y'all!