Refreshing Caribbean Margarita
It is ALMOST Friday! So, we thought why not get a head start and share this delicious Caribbean Margarita recipe to kickstart your weekend a little early?!
Caribbean Margarita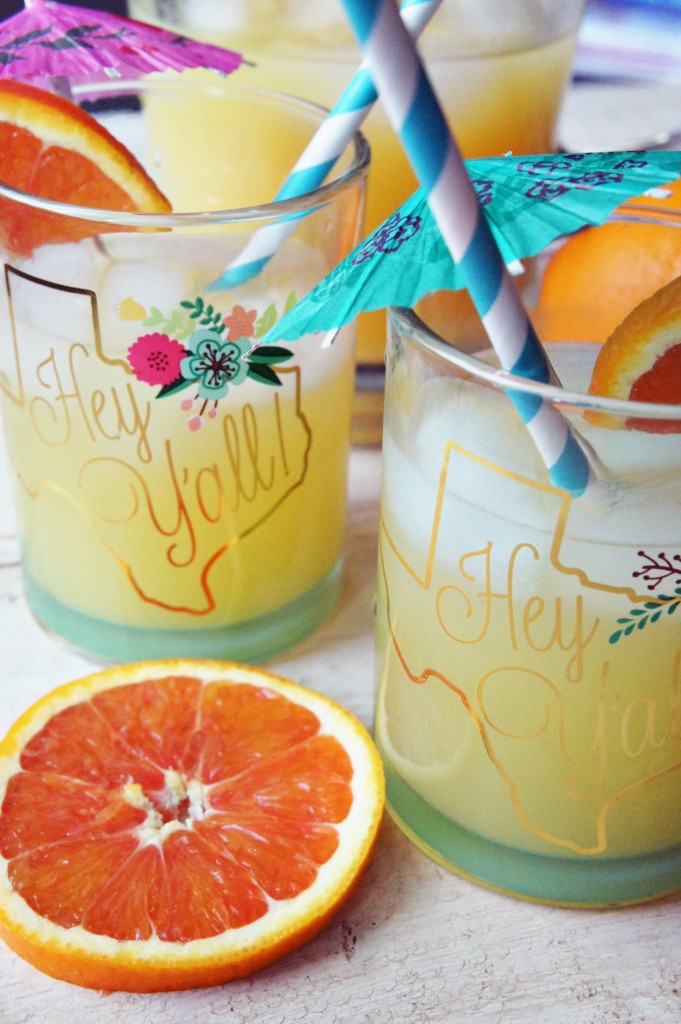 This is my go-to margarita during Spring and Summer because it is so refreshing and easy to make! It was inspired by one of our favorite margaritas from Texas Roadhouse (restaurant) the Jamaican Cowboy.
Recipe:
1 ounce Coconut Rum
1 ounce Tequila
1/2 ounce Peach Schnapps
1 ounce Margarita Mix
1 ounce Orange Juice
1 ounce Pineapple Juice
Orange or pineapple garnishes
Cute drink straws and umbrellas – I am a firm believer they make the drink taste better 🙂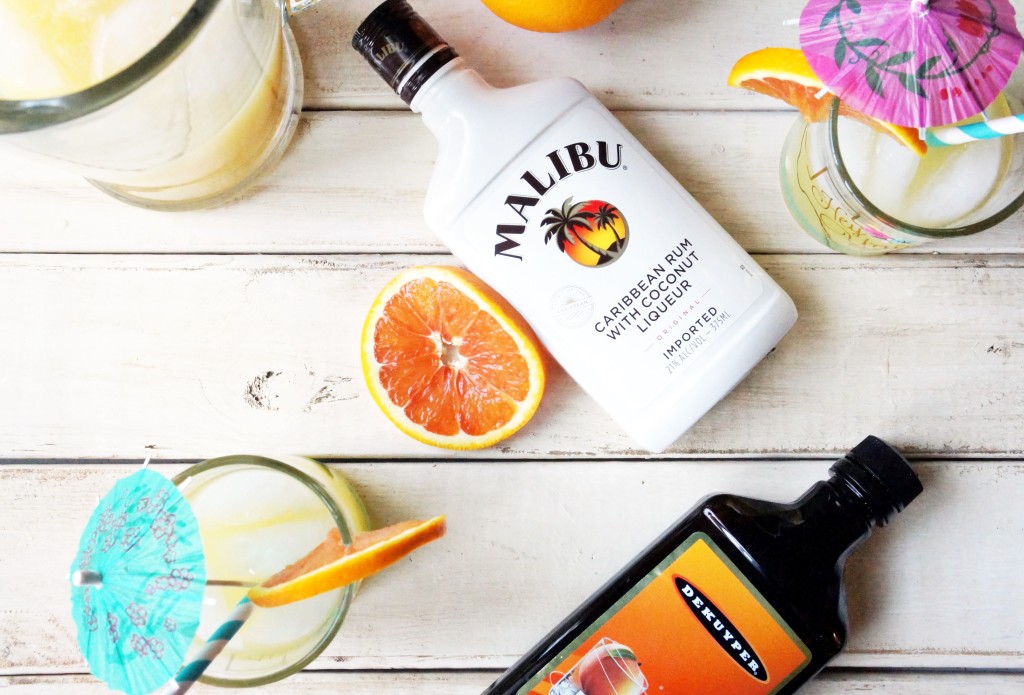 This is also a great recipe to make in a larger batch and use at a bridal shower (check out my favorite bridal shower tips here) or when entertaining!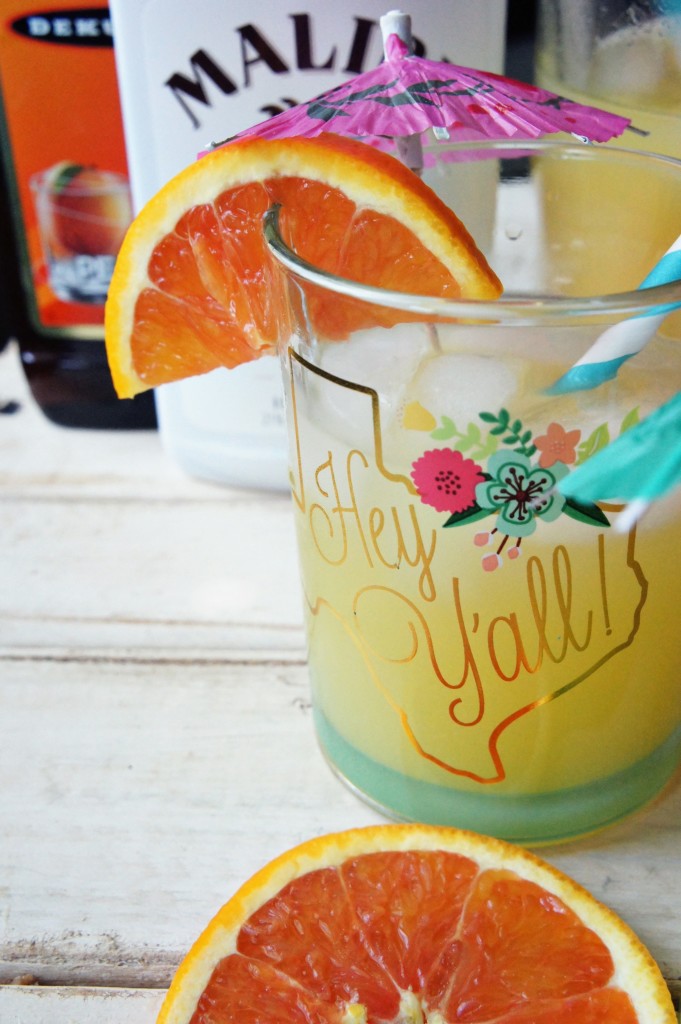 John came home a couple weeks ago and surprised me with these adorable "Hey Y'all" glasses! Aren't they cute?!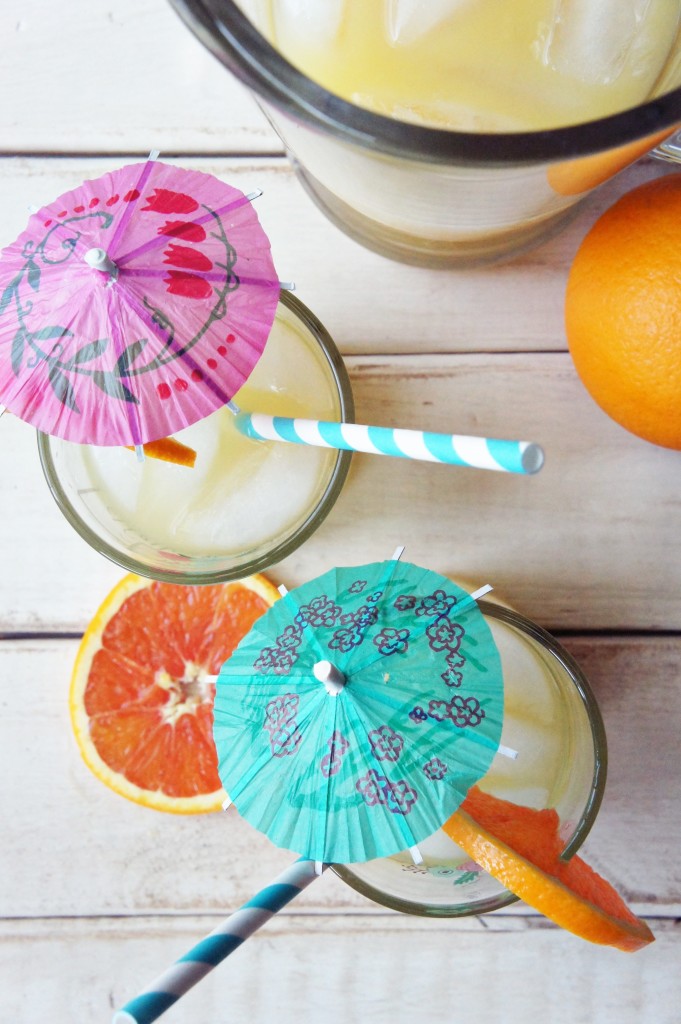 For a greatsnack to go with the margaritas, try thisCrunchy Taco Minis recipe!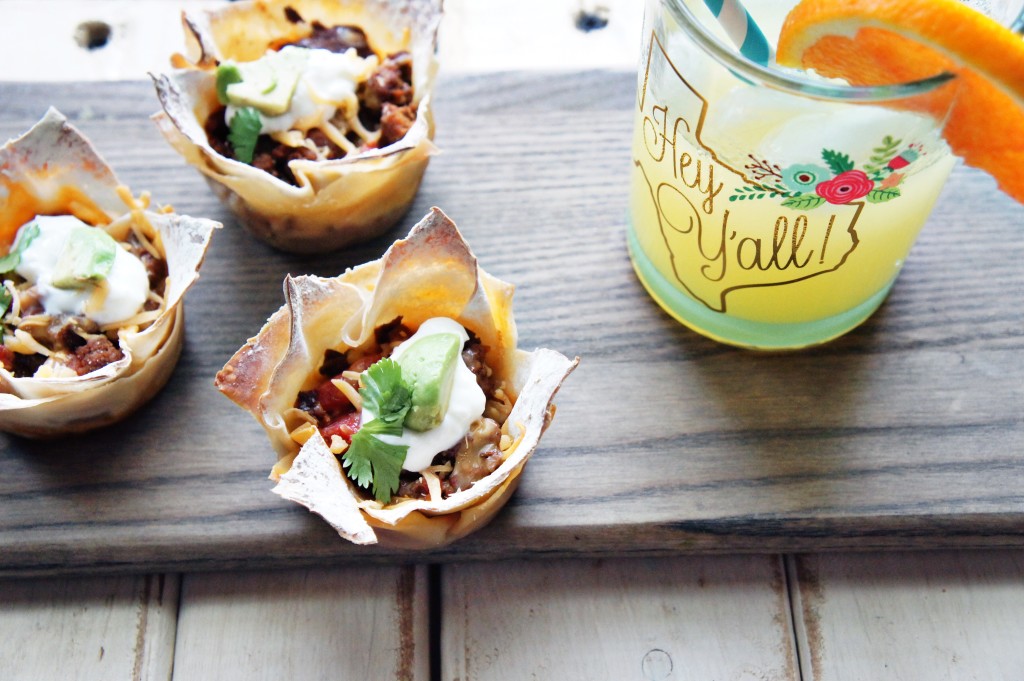 Thank you so much for stopping by! Hope you enjoy this Caribbean Margarita recipe and if you try it over the weekend – we would love to see your pics! Use #omthappyhour so we can check it out!
For more fun summer recipes and drinks, be sure to follow us on Pinterest and check out our Drinks board for some major libation inspiration!
If you love this recipe – be sure to pin it!

Save
Save