Off the Shoulder Floral Top
By now you are probably seeing the "Off the Shoulder" trend EVERYWHERE you look and I totally see the appeal and why it is one of the Summer's hottest trends ( along with tassels and pom-pom eeerrrrythang.) This off the shoulder floral top has become one of my go-to tops this month. It can be dressed up or down and is ridiculously comfortable!
Off the Shoulder Floral Top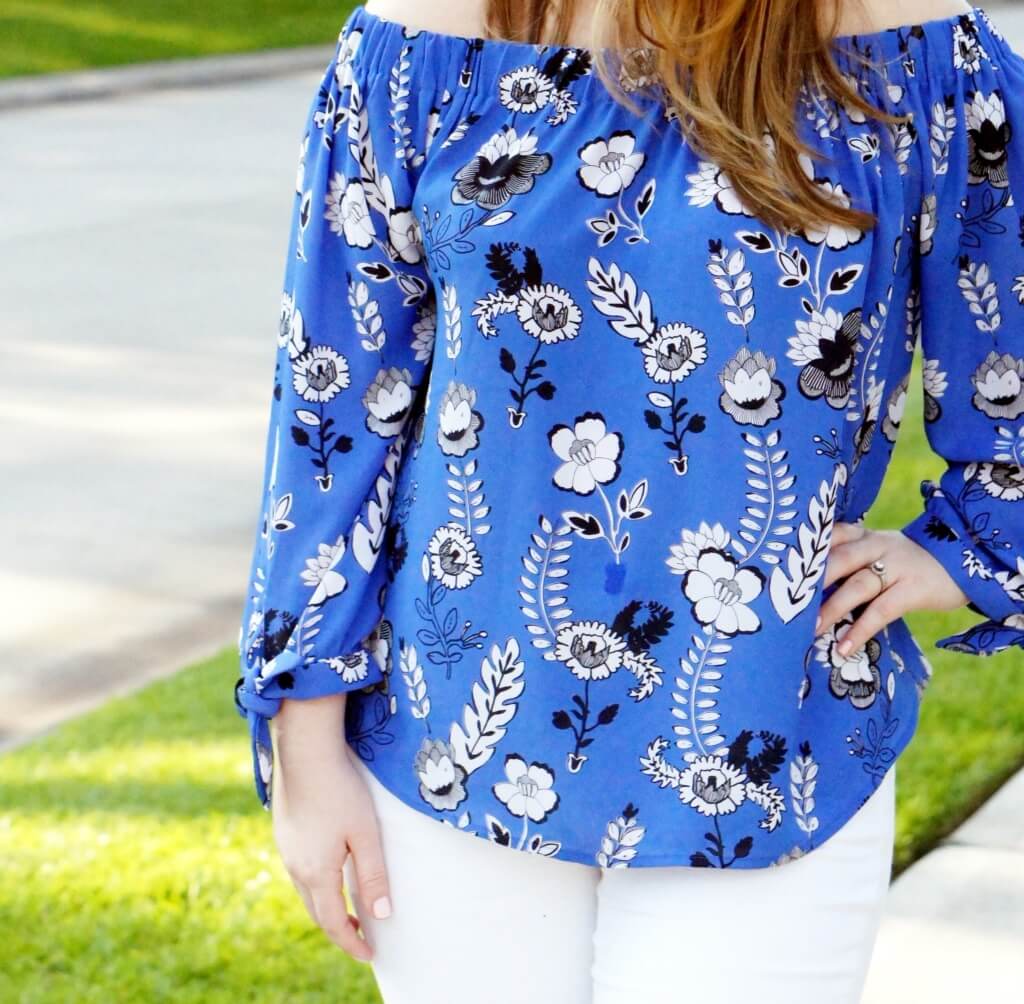 I also really, really LOVE the knot-tie sleeves on this shirt.
I paired it with some white cut-off jeans and these shoes are in my May Favorites post that is coming soon!
Are you loving the off the shoulder tops as much as I am?! What's your go-to piece for Summer?
Thanks so much for stopping by!