May/June Beauty Favorites 2016
Hey y'all! I was gonna save this May/June Beauty Favorites 2016 post for Friday Favorites… but I just couldn't wait another day! Here are a couple beauty products I have been loving the last two months!
May/June Beauty Favorites 2016
Pretty packaging gets me EVERY. SINGLE. TIME. I literally couldn't keep my hands to myself (sorry, I just watched Selena Gomez and James Corden on Carpool Karoke and that song is stuck in my head now and will be for daysssss) when I saw this Urban Decay beached bronzer with palm trees on it! ahhh does it get anymore Summer time than that? I love trying new bronzers and this one did not disappoint!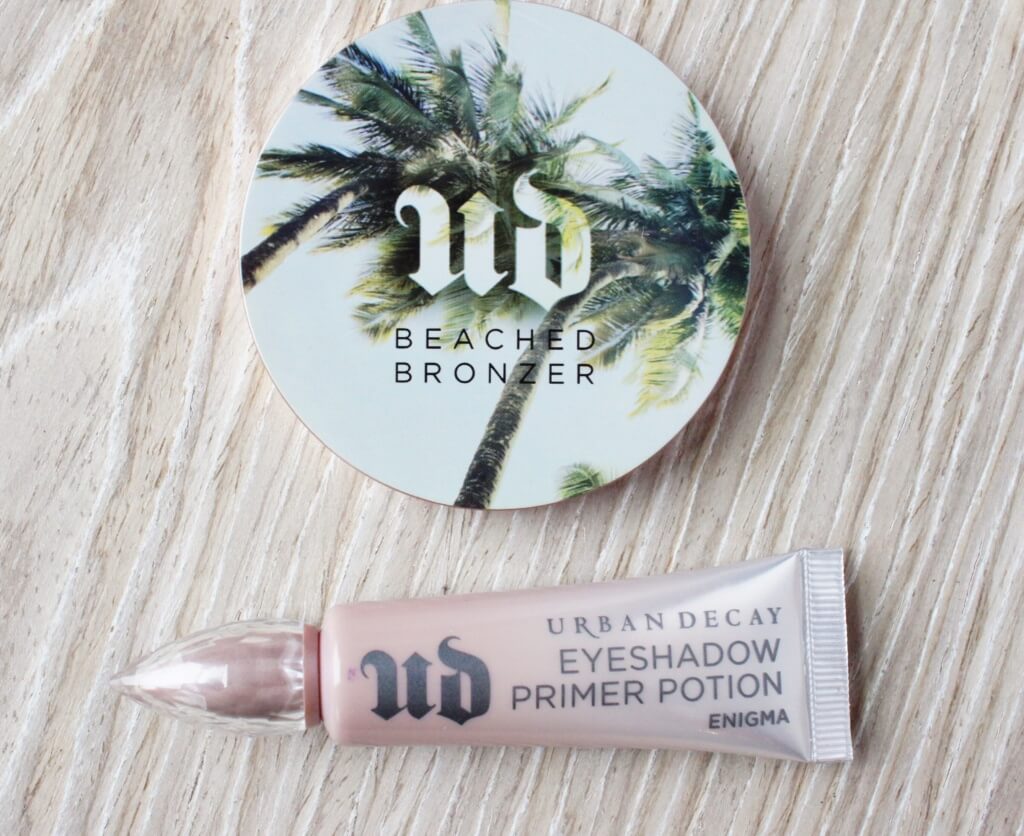 I usually use concealer to prime my eyes, but the girl at Ulta was good at her job and I came home with this as well! It really makes my eye shadow pop and stay on longer. It is such a pretty color on it's own too that lately I have just been wearing the primer and a transition color in the crease.
I recently added this to my day and night time routine and I have to say I am LOVING it. It is supposed to nourish and hydrate your skin and reduce the appearance of fine lines (which I am ALL about!) It's not too heavy for day time and I even like the way it feels at night. I still use a moisturizing mask occasionally when I am wanting a really hydrating mask, but for an everyday moisturizer, I like it a lot!
I still and always will love Bath and Body Works. I go in every season and buy the seasonal scents and of course get the matching soaps for the house! I really love the Hello Beautiful scent. It smells AMAZING and the packaging is really pretty too!
What beauty products have you been loving this Summer? I would love any product recommendations you have. Comment below and I will check them out. Also, in case you missed it, here's my Favorites from last month ( I'm still head-over-heels for that foundation that I shared with you guys!)
Thanks so much for stopping by!