Off the Grid
Off the Grid
Hey Y'all! We are in Europe for a much needed "off the grid" break, but before we left we enjoyed a little time by the pool for the 4th of July! Since our plane was delayed leaving for Europe, I had some time and wanted to share my favorite pool hat, swimsuit, coverup, and pool must have's with y'all!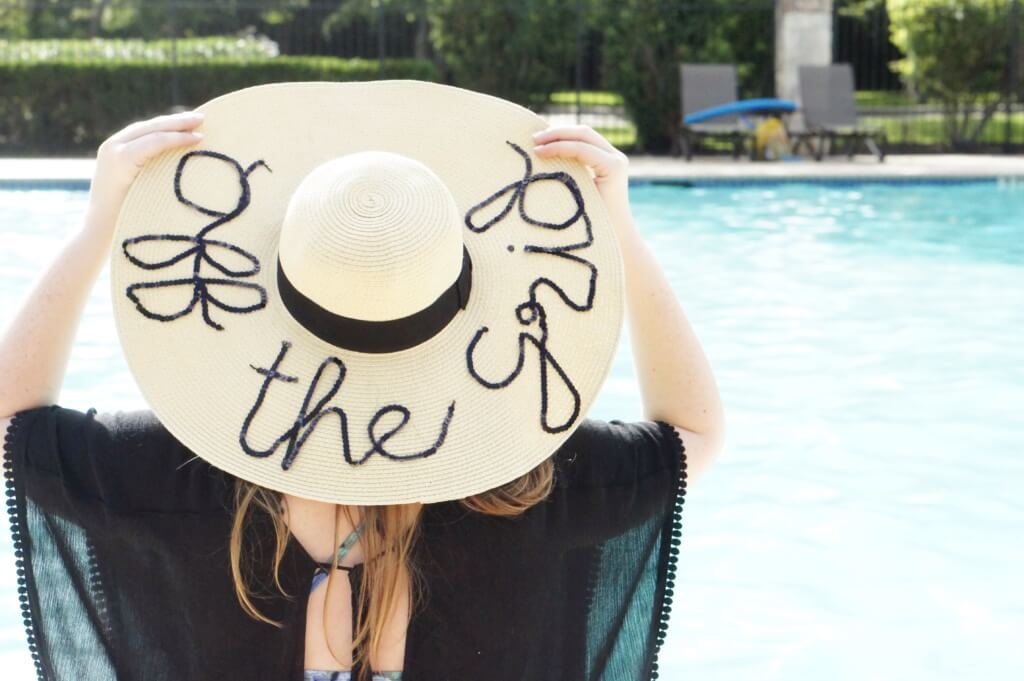 I know, I know – these hats are seriously everywhere right now! But they are too darn cute! It is such a fun DIY and you can personalize it to say anything you want.
This Summer I went through all of my old swimsuits and decided it was time to upgrade. I really wanted something that was feminine, classy, and that I felt good in. This swimsuit was EXACTLY what I was looking for. The top is a feminine floral pattern and I love that it has the ruffle at the bottom. It is the perfect ruffle placement btw. & the bottoms are high-waisted with a bow on the back that added that classy look I was going for.
This cover up has been my go-to this Summer! ( I have even worn it as a long shirt over a pair of white jeans.)
My pool must have's are:
A HUGE beach tote. This one from Francesca's literally holds everything!
Fun Floats – we obviously have an obsession with donuts, so the pool float and mini donut drink holder were a no brainer!
Can't go wrong with a cute pineapple cup
Hope you are having a great Summer so far! We are fixing to leave now for Day 2 of touring around London! We can't wait to show you all the pics we have been taking!
Thank you so much for stopping by!