Floral Dress & Lafayette Trip Recap
Floral Dress & Lafayette Trip Recap
Hey Y'all! Hope you all had a wonderful Easter! John and I went to Lafayette, Louisiana for Easter this year to spend time with his Aunt and cousins. We were only there for a couple days, but we had the BEST time. Our weekend consisted of a crawfish boil, the coolest coffee shop ever, shopping, exploring the cutest little neighborhood ( totally wish I lived in one of these adorable homes!) & we finished the weekend with dinner, live music, and drinks at Sugar Fest where I wore this super cute, flowy dress from Madewell in Market Street – The Woodlands. It was my favorite outfit from the entire weekend, so you know I had to share!
We had such a great time on our little mini vacation. Lafayette is a small town with so much character. We went into their " down town" and had breakfast at The French Press ( PS: try the Praline bacon – it will change your life!) If you are from Texas though, be prepared for them to make fun of the way you say it haha!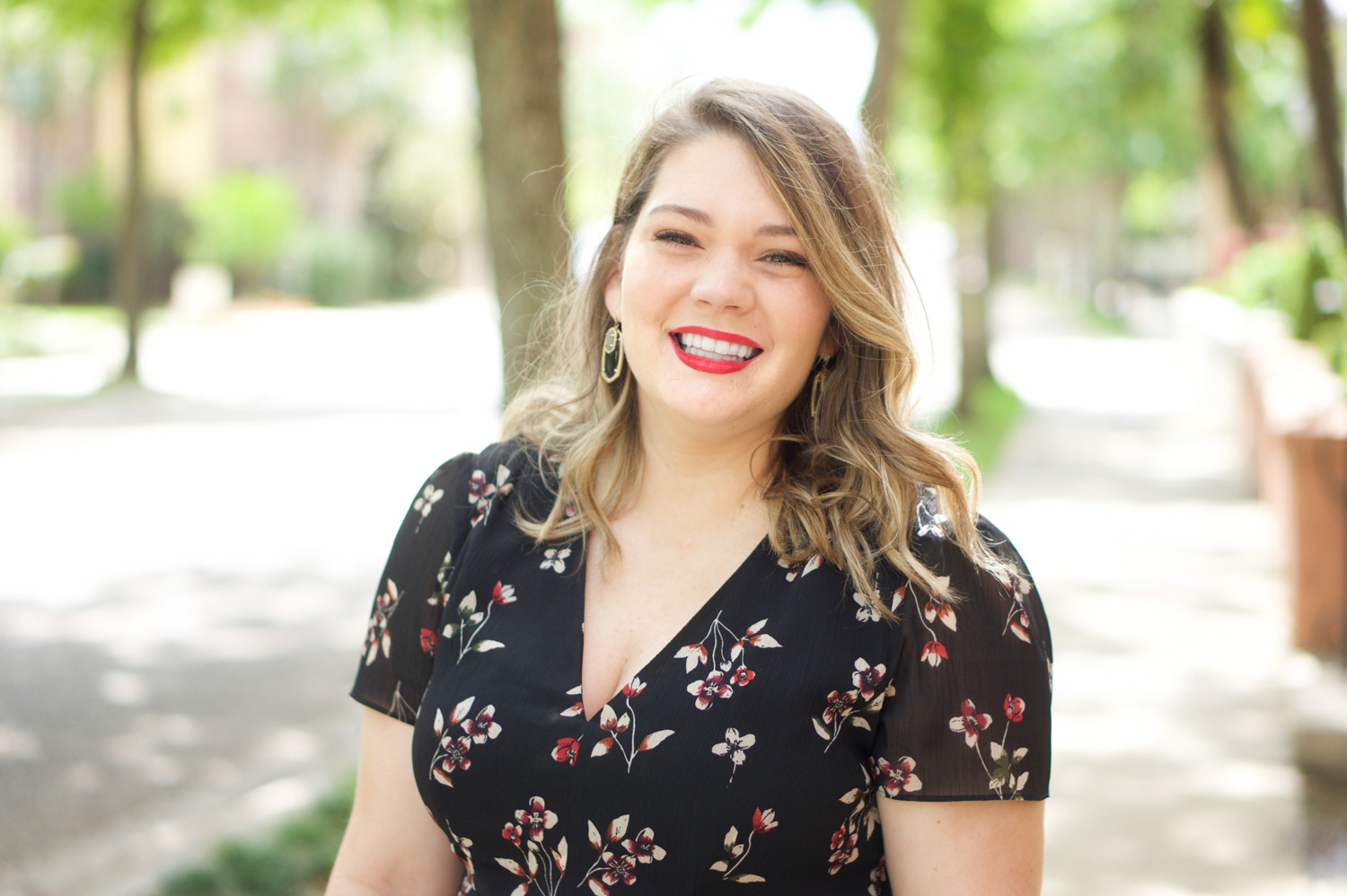 My favorite place from the entire trip was The Lab Handcrafted Coffees & Comforts. They put soft serve ice cream in your coffeeeeee! I am still craving it. I feel bad for all my future cups of coffee that will never be able to live up to that one. If you try it, make sure to walk around the cute neighborhood while you enjoy it. You will find the cutest homes with SO MUCH CHARACTER and plenty of photo op's. (PS: that is where all these pictures were taken. I kept hoping people wouldn't walk out while I was awkwardlyposing on their front porches.)
I decided to wear some strappy sandals to make the dress more casual for drinks/dancing out on the patio, but it would also be really cute with wedges or heels. It was super comfortable ( literally, at 28, I now don't buy anything that isn't comfortable), lightweight, and I just adore the feminine floral pattern.
While we were there, we also did The Escape Room. Have y'all tried that? It is SO fun. Unfortunately, we figured out the code and were 15 seconds too late. Literally, she walked in as we were yelling out the code! It was so much harder than I thought it would be though. They put extra items in the room to distract you and it totally works.
Hope you are all having a great week! John will be making an appearance on the blog here in the next day or two sharing another delicious recipe. Woo Hoo!
Thanks for stopping by!
Thank you to Market Street – The Woodlands for sponsoring this post! Opinions are always 100% my own.