Blackberry Mojitos
Happy Tuesday!
Blackberry Mojitos
If you follow us on instagram, you may have seen that we have been guest posting on At Home with Kristyn Cole lately. We recently shared this recipe on her blog and HEB even shared it on their instagram! We were so excited and really wanted to share this with y'all to enjoy as well!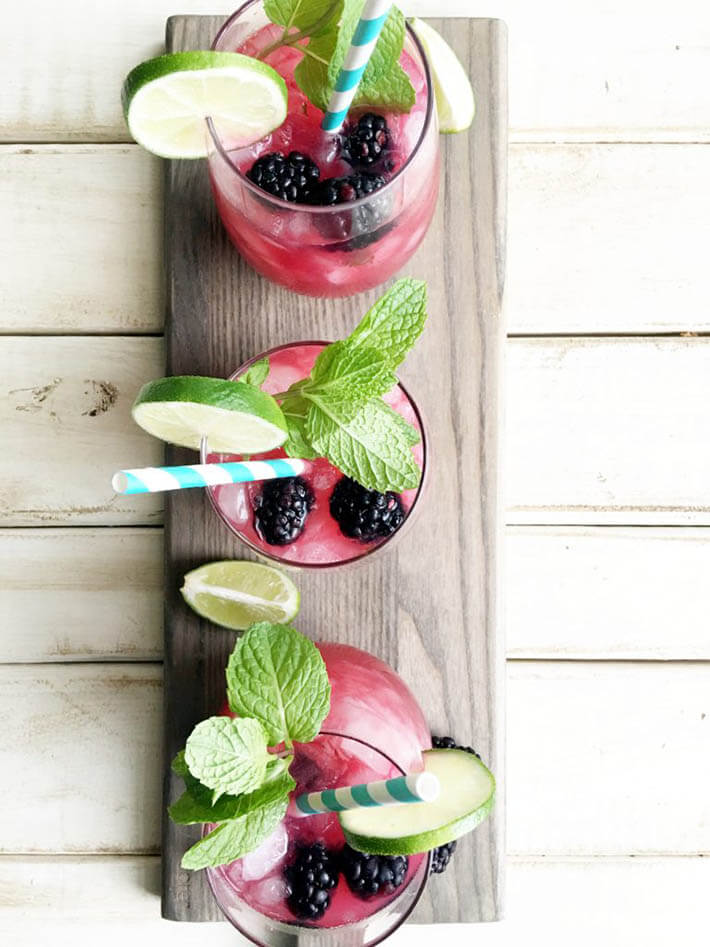 Ingredients:
1 Cup of Blackberries (save some for garnish)
4oz White Rum
10 Fresh Mint Leaves
2 tsp of Sugar
Juice of 2 Limes
6oz of Club Soda
Directions:
In a shaker, muddle* the mint leaves and the sugar with either a muddler or a wooden spoon
Puree the blackberries in a blender or you can muddle them as well (I just used my magic bullet)
Add blackberries, rum, and lime juice to the shaker with the mint and sugar
Shake it vigorously (or like a polaroid picture as you sing the Outcast song now)
Add ice and club soda to a glass and then pour in the blackberry mixture
Gently stir and add blackberries and mint for garnish
Enjoy
*To muddle means to press the ingredients against the side of the glass, this will help release the flavors of the ingredients to mix well with the drink.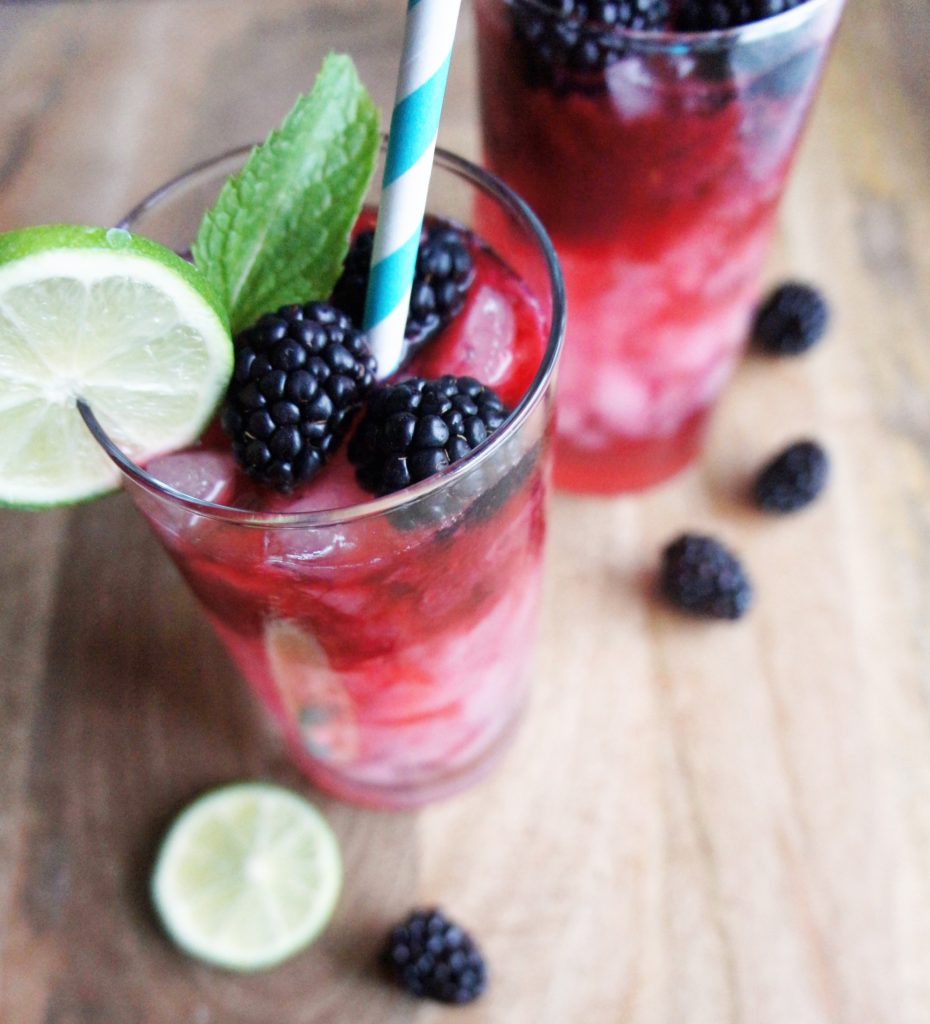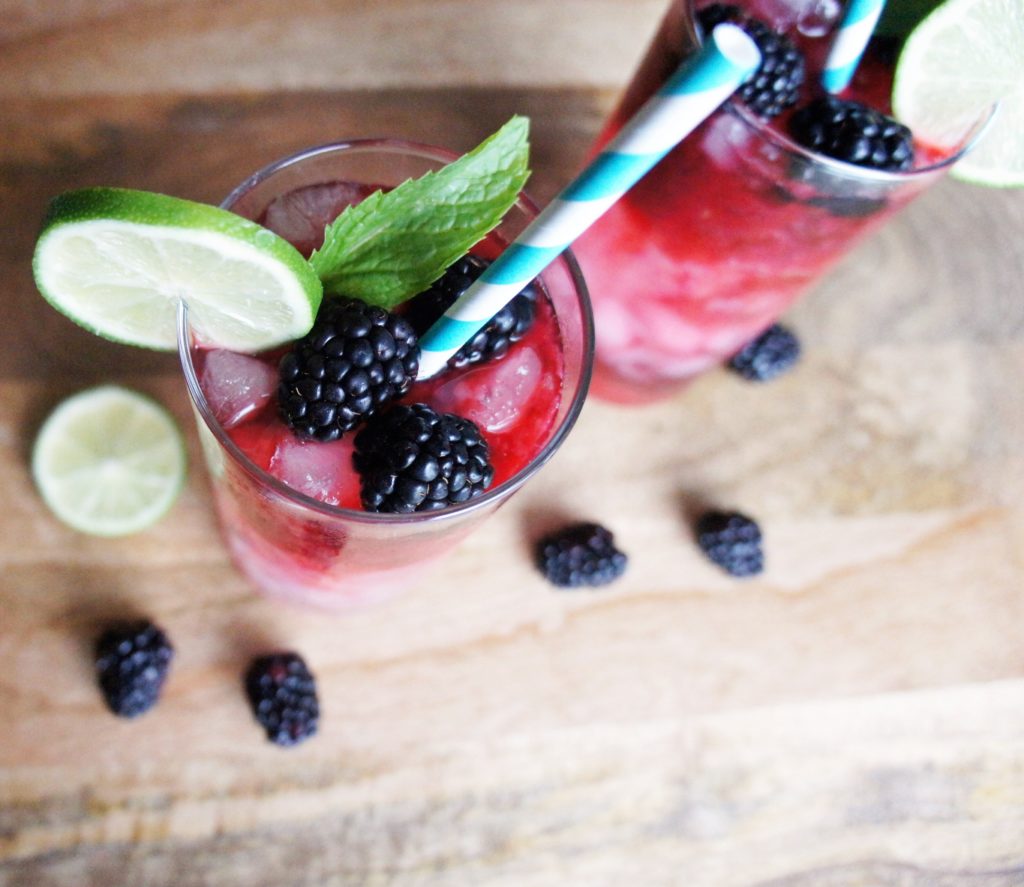 John and I have been having a blast making cocktails lately! Some of our favs have been Beermosas and Refreshing Pineapple Margarita!
Use #omthappyhour for the chance to be featured on our Instagram!
Thank y'all so much for stopping by!