Pardon My French Fries
Happy Monday! We are starting the week with an extra post. WOO HOO! We are hoping to start making posting three times a week a normal thing around here, but I'll keep you updated on that! Anyways, we are back from Europe and I am having major withdrawals! So when we were out running errands, you know I HAD to wear my Pardon My French Fries t-shirt and then go get a couple macaroons and reminisce on our trip!
Pardon My French Fries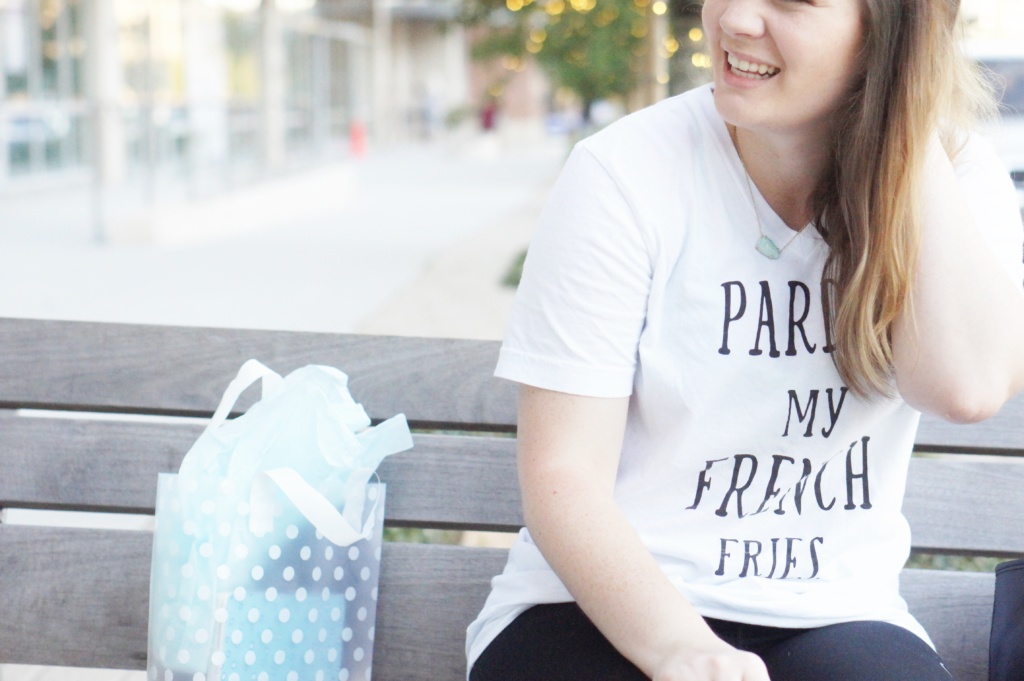 Why are macaroons are SO GOOD? We had red velvet, birthday cake, and cookies & cream. In Paris we stumbled across this cute gelato shop and they put gelato in the middle of the macaroons. Yes, it's as good as it sounds. They were like little ice cream sandwiches. It was delicious.
Pardon My French Fries T-shirt from Friday Apparel
Use coupon code TABLE for 15% off your shirt until 8/1/2016!
And yes, in case you are wondering – we did stop to eat french fries! How can I wear that shirt and not get french fries?!? I thought this shirt was TOO cute to pass up, considering we just went to Paris and I have a love/hate relationship with fries. You will also see this shirt in our Europe recap later this week!
Hope you all have a great week! Thanks for stopping by!