Backyard BBQ Bash
One thing that John and I love to do is to entertain and have people over to the house, especially in theSummer! There is nothing better than having your friends and family over to just hang out, eat ribs, and play games together. All Summer long on OMT we have been sharing our favorite recipes, decor, and games. So, we decided to do around-up of these posts to make throwing a Backyard BBQ Bash easy and enjoyable! So, don't worry about planning – we have got you covered with everything from a super easy appetizer to an outdoor game for the whole family! Summer's not quite over yet!
Backyard BBQ Bash
Appetizers: Chobani Meze Dips
We are big fans of dips! You can serve them with veggies and/or an assortment of crackers. They are always a crowd favorite and give guests plenty of dipping options. Our favorite Chobani Meze Dip flavor is the Roasted Red Pepper (seriously, so good!) & I love that the clean-up is easy! (Woo Hoo!)
2. Main Dish: Fall off the Bone Oven Baked Ribs
What's a Backyard BBQ without ribs?! John shared this recipe earlier this Summer and it is my absolute favorite. These ribs NEVER last long in our house. Just as the name says, they Fall right off the Bone! ughhhh now my mouth is watering….maybe I can convince John to make these this weekend! (Fingers crossed!)
3. Drinks: Strawberry Flamingo Slush
This drink was inspired by my love of slushies in the Summer and these pink Flamingo straws! It is refreshing, simple, and only takes 3 ingredients to make it! Which in my opinion, is awesome because when you are entertaining you don't want to have to make a super complicated cocktail!
Another great option is this Caribbean Margarita.I love making this drink when we are entertaining, because I can just make a large batch at one time and everyone can help themselves!
4. Decorations: Spray Painted Pineapple Centerpieces
You don't have to go crazy with the decor when planning an outside party. (Especially if it's windy -you don't want your decor to blow away!) We like to keep it simple and use these Spray Painted Pineapple Centerpiecesto decorate the tables outside. The bright colors are very tropical and Summery and you can spray paint them any color!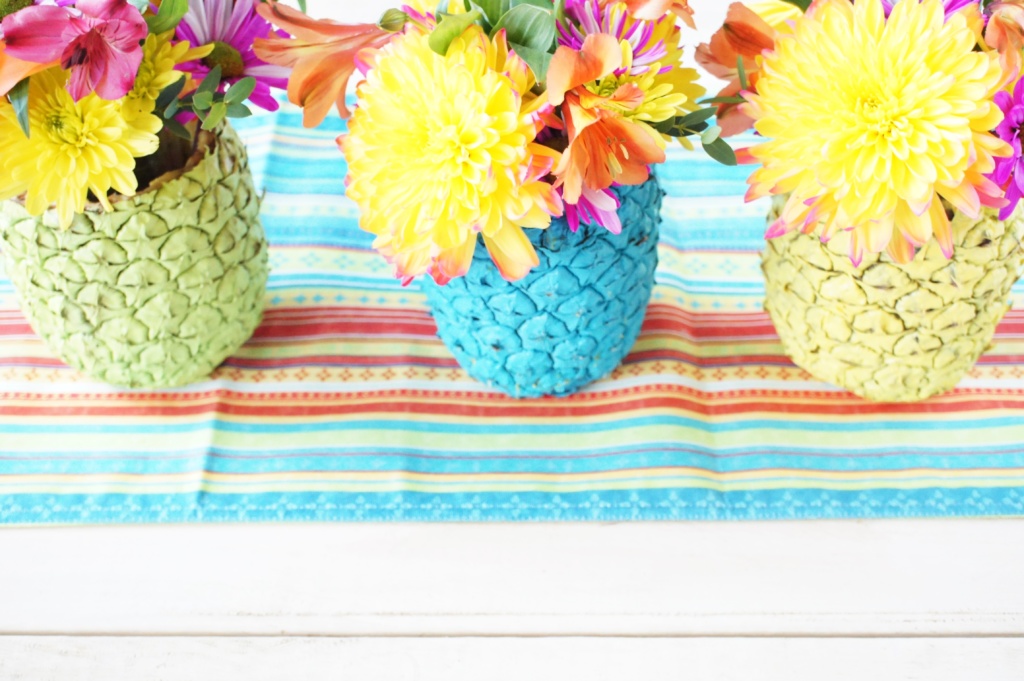 5. Outdoor Games: DIY Ombre Giant Jenga
For us, it wouldn't be a Lyon's family gatheringwithout games! We literally play at least one at every party/holiday! Ombre Giant Jengais always a huge hit andbothadults & kids can play. Plus it is colorful and matches my party decor!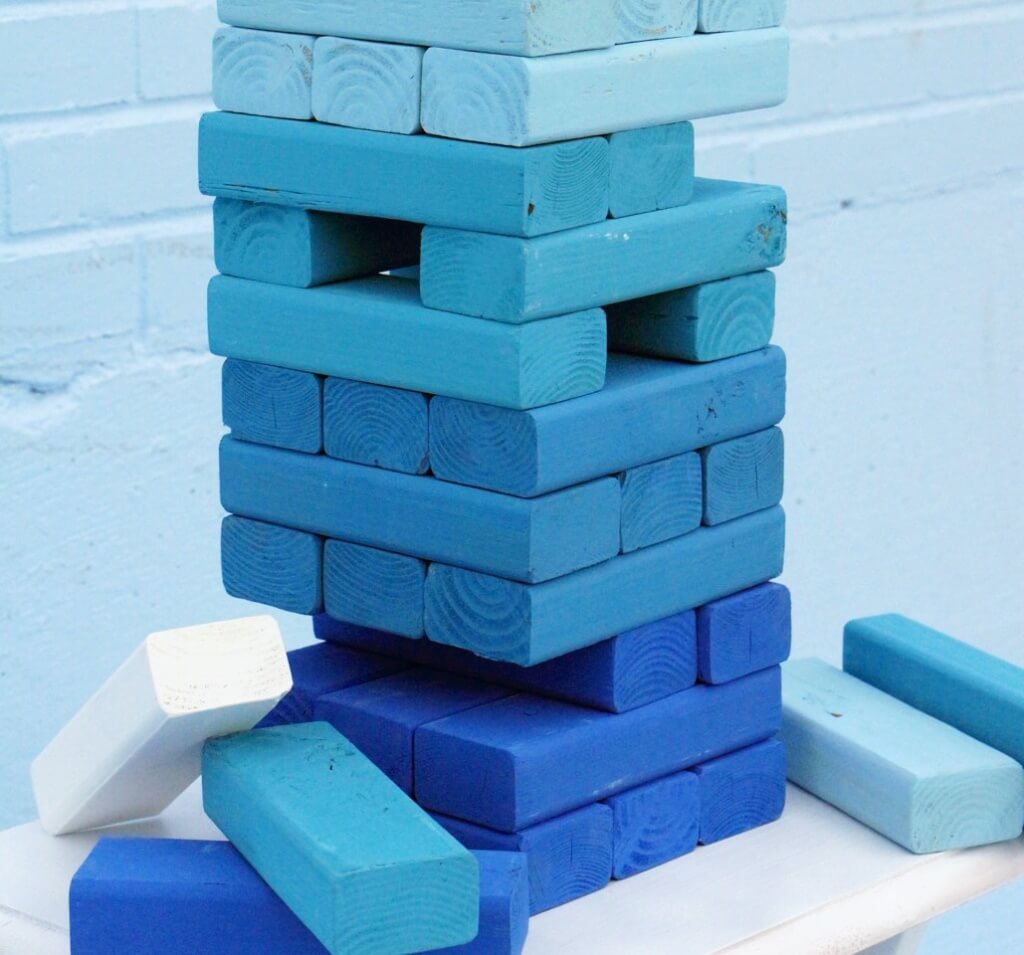 Hope this gives you some ideas for your next Backyard BBQ Bash!
Thank you so much for stopping by!