Honey Ham Egg Casserole
Holiday leftovers are amazing! There is something magical about food at the holidays, it is a meal that is anticipated for an entire year, but my favorite part are the leftovers after the big family feast. Aside from sandwhiches, I usually just season the ham and sear it in a skillet and have it with over medium eggs the next morning. This year, we had a lot of leftovers, so I wanted to try something new and that's were the Honey Ham Egg Casserole was born. It's a simple dish that you can have for at least a couple mornings. The last thing you want to do after cooking a whole holiday meal is cook again, so try out the Honey Ham Egg Casserole with your leftovers! You can also substitue the honey ham with sliced deli ham or bacon to enjoy this casserole all year long!
Honey Ham Egg Casserole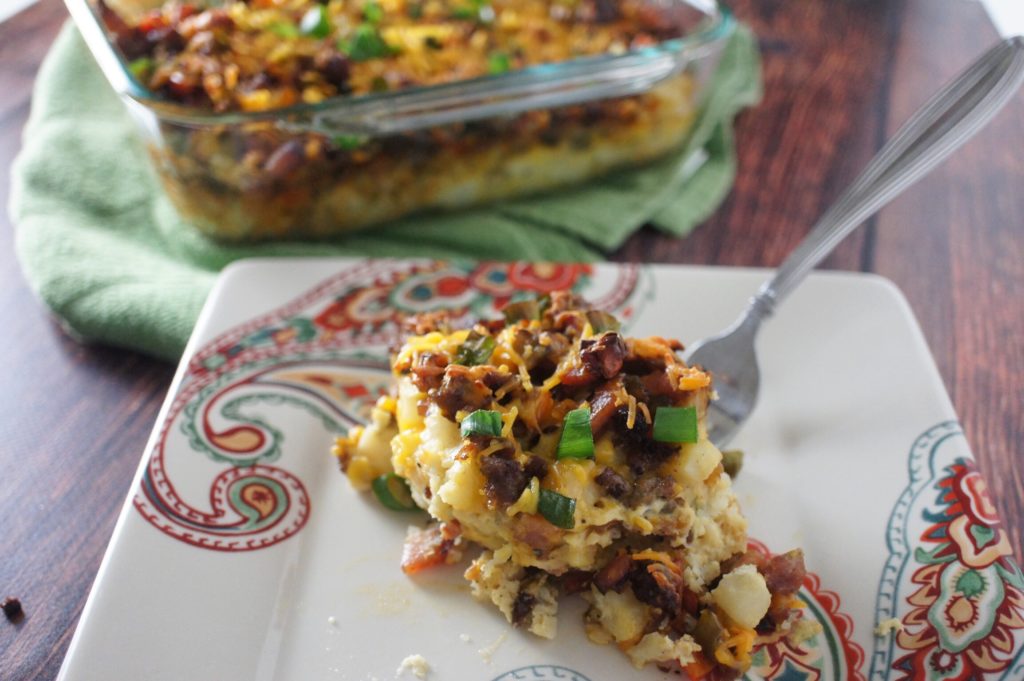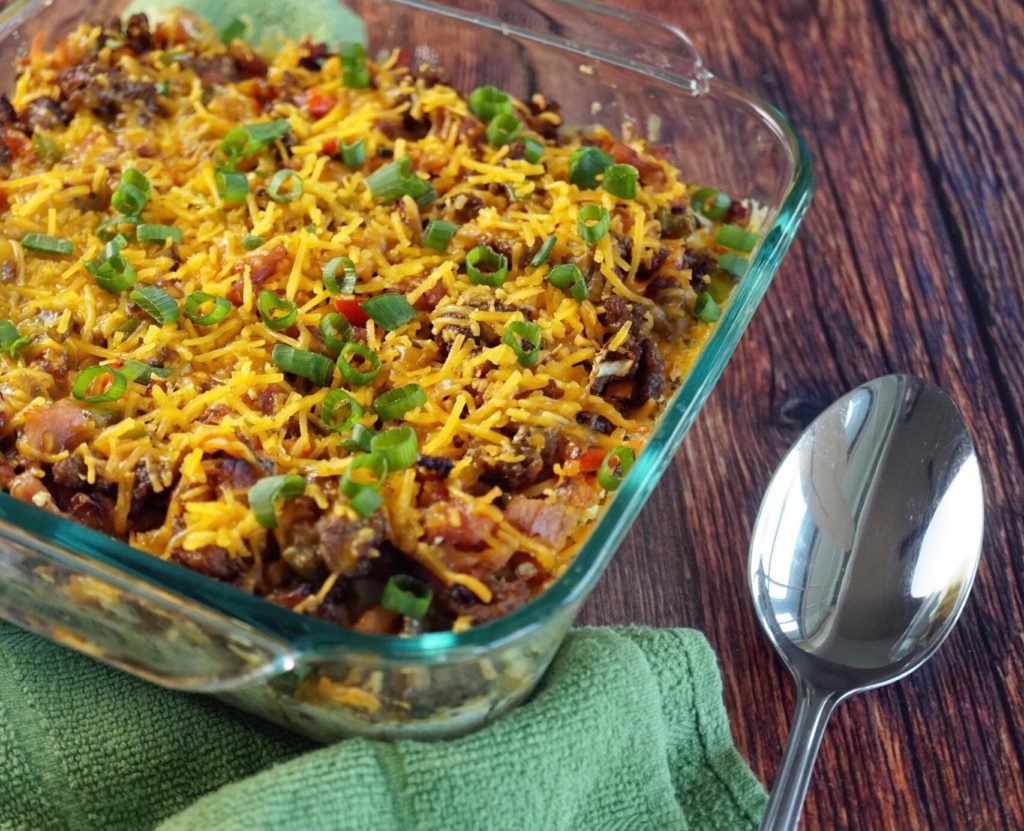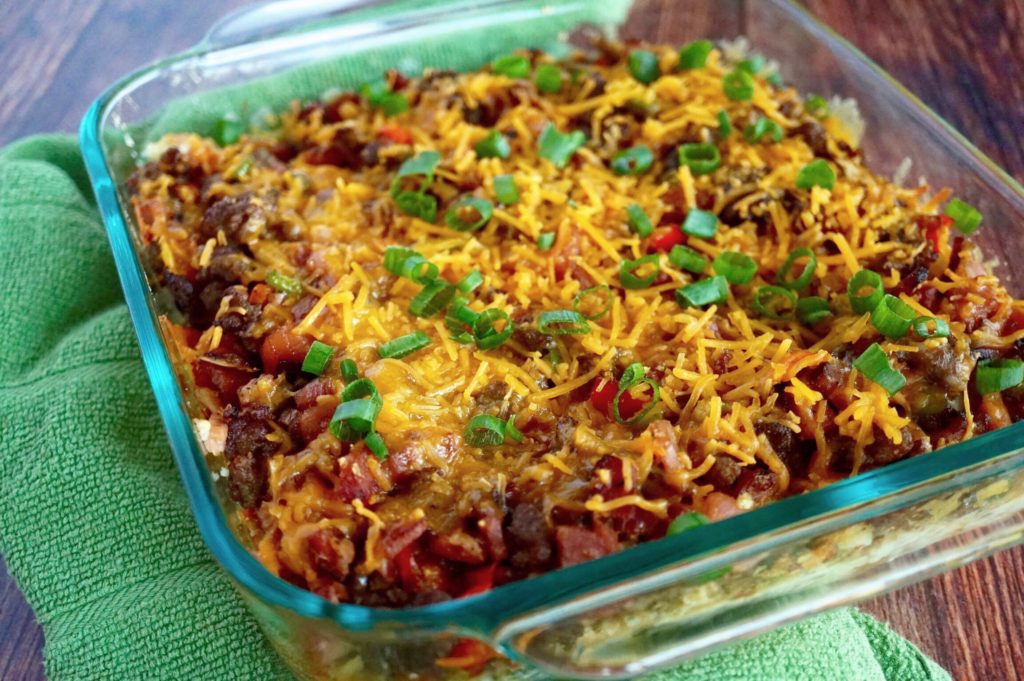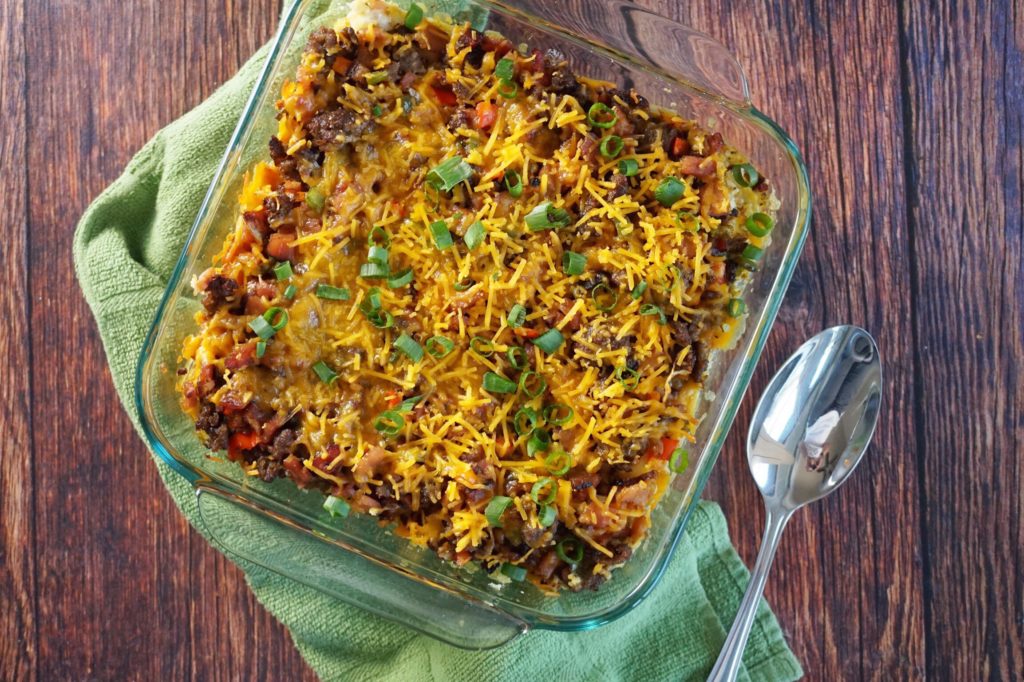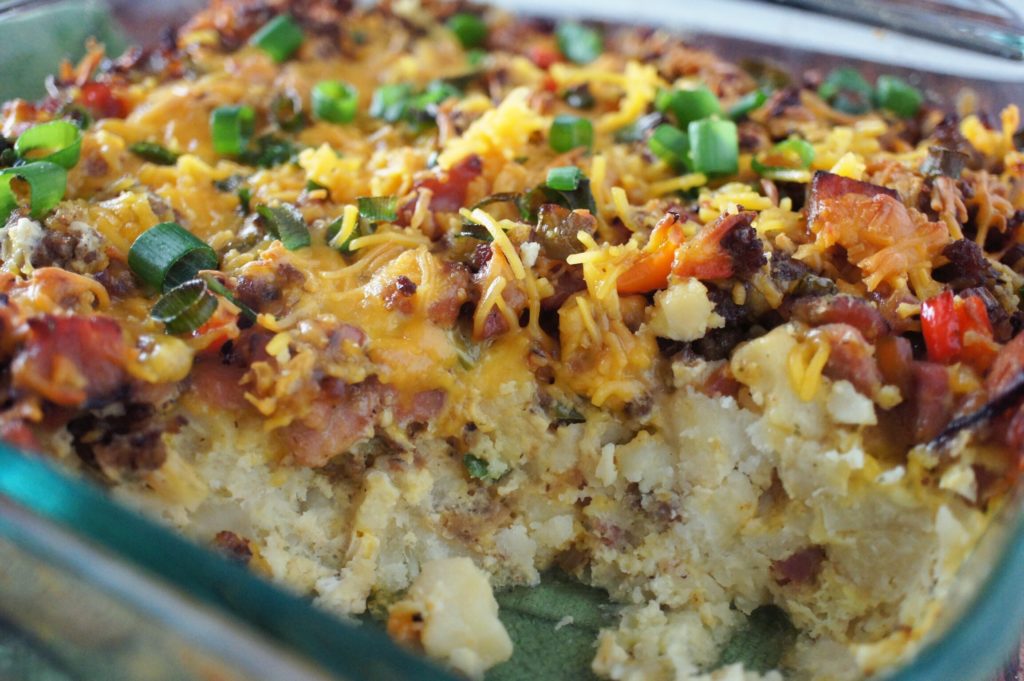 Honey Ham Egg Casserole
2016-12-29 13:15:58
Wondering what to do with those holiday ham left overs? We have the perfect solution for you, this honey ham egg casserole is a delicious and an ease in the kitchen after all that holiday cooking.
Nutrition Facts
Amount Per Serving
* Percent Daily Values are based on a 2,000 calorie diet. Your Daily Values may be higher or lower depending on your calorie needs.
Ingredients
4oz ground breakfast sausage
2 cups chopped honey ham
5 eggs (you can sub egg whites if you prefer)
1/2 cup onions
1/2 cup bell pepper (I used red, orange, and green)
1/4 cup milk
1/4 teaspoon garlic powder
1/2 teaspoon multi purpose seasoning
1 lb cubed potatoes (frozen potatoes)
3/4 cup shredded cheese
chopped green onions
Instructions
Preheat oven to 350 degrees
In a skillet, brown the sausage until cooked thoroughly. Add the ham, onions and bell peppers and sauté together.
In a bowl, mix together the eggs, milk, garlic powder, and seasoning.
Spray a baking dish with cooking spray and add a bottom layer of the cubed potatoes.
Then add a layer of 1/2 of the egg mixture.
On top of that add 1/2 cup of cheese, add the meat mixture, then add the remaining egg mixture and cheese on top.
Cover with foil and bake for 30 minutes.
After 30 minutes check to make sure that the eggs are firm and if not fully cooked placed back in the oven for 5 more minutes uncovered.
Our Messy Table http://www.ourmessytable.com/
I would love to hear any of your leftover holiday creations. So leave some in the comments down below. Lindsey and I hope that your Christmas was glorious and memorable! I think our favorite memory this year will be that this year we started a new tradition of playing Christmas Bingo. My parents bought a bunch of $10 gift cards to various places and then 1 $25 visa gift card. Everyone was given a bingo card and the chance to win extra gifts. It was the hit game of the year and the whole family got into it. Merry Christmas and I hope that you have a Happy New Year as well. Be safe and we will look forward to a great 2017!