Mini Chicken and Waffles with Syrup Shots
If you ever spend anytime with my wife at all, you will learn that she loves brunch and brunch get togethers with friends. Just recently she had one such event with some friends and signed me up to make an appetizer. And being the weird, loving husband that I am, I got excited! Excited because it would give me a chance to test out this awesome mini chicken and waffles recipe and of course use it as a blog post. Two birds with one stone, SCORE! As usual this recipe is really simple and the payoff is tremendous.
Mini Chicken and Waffles with Syrup Shots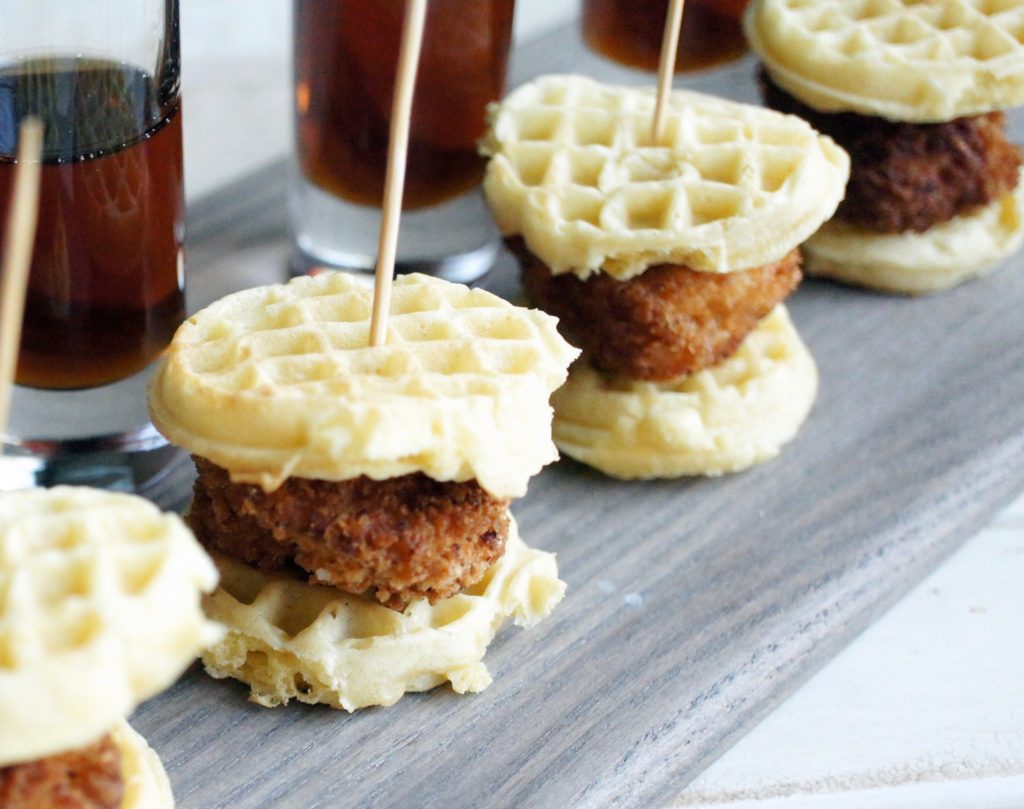 I thought pairing these with the syrup shot glasses was a fun touch and you can find them cheap almost anywhere.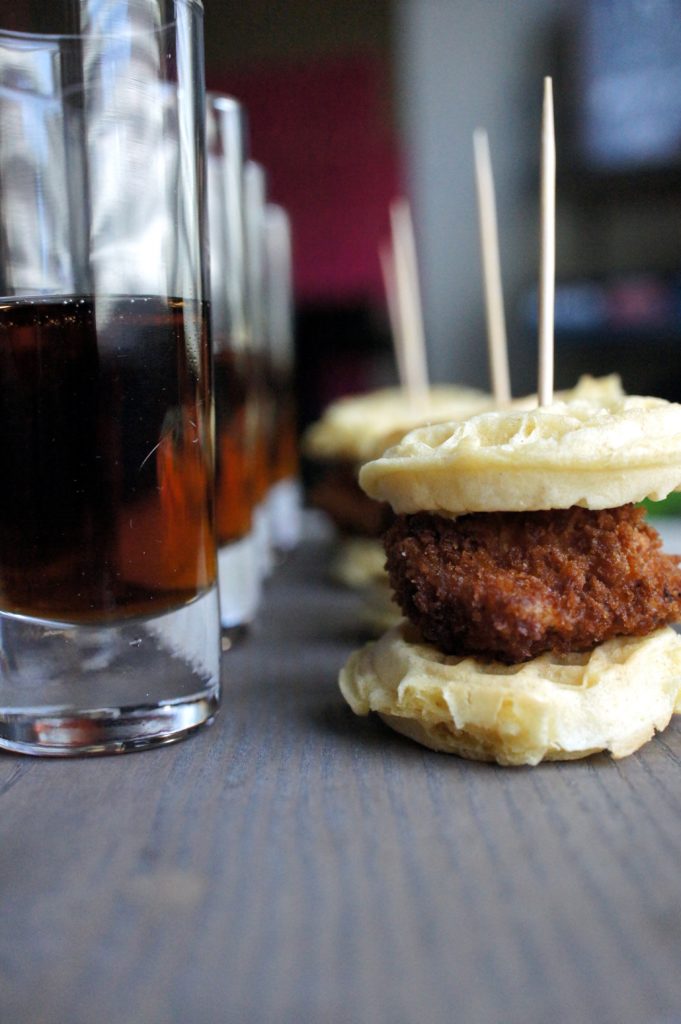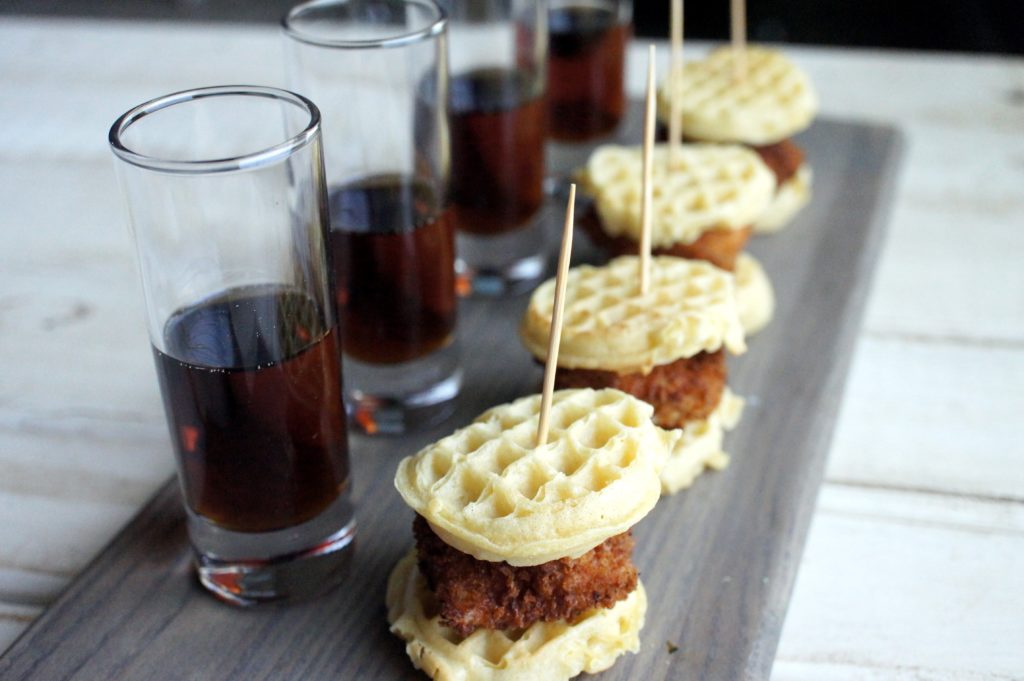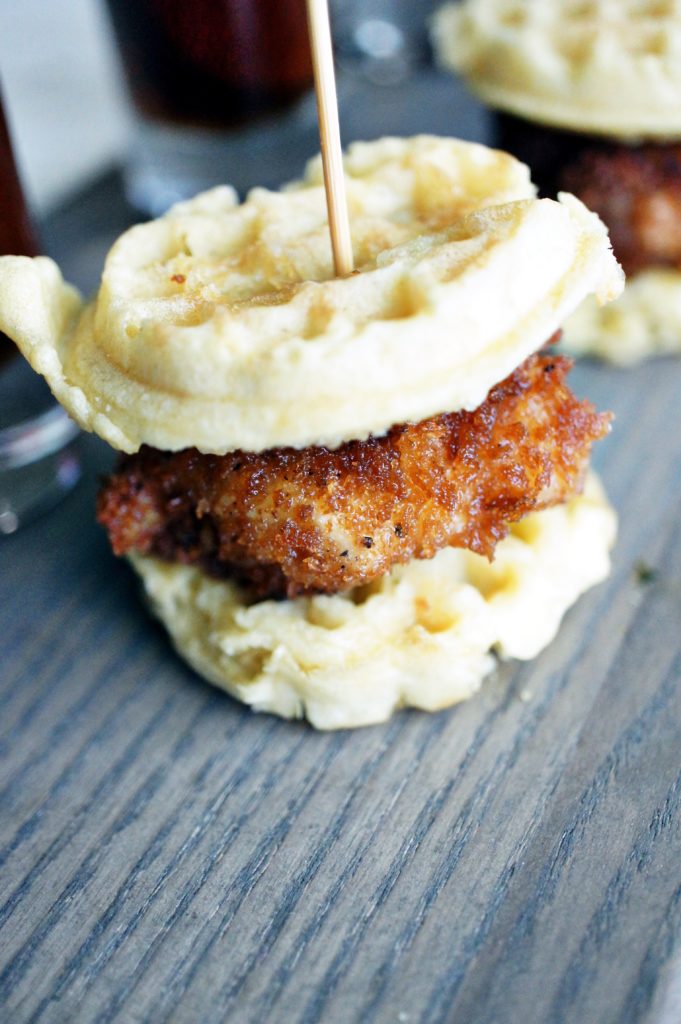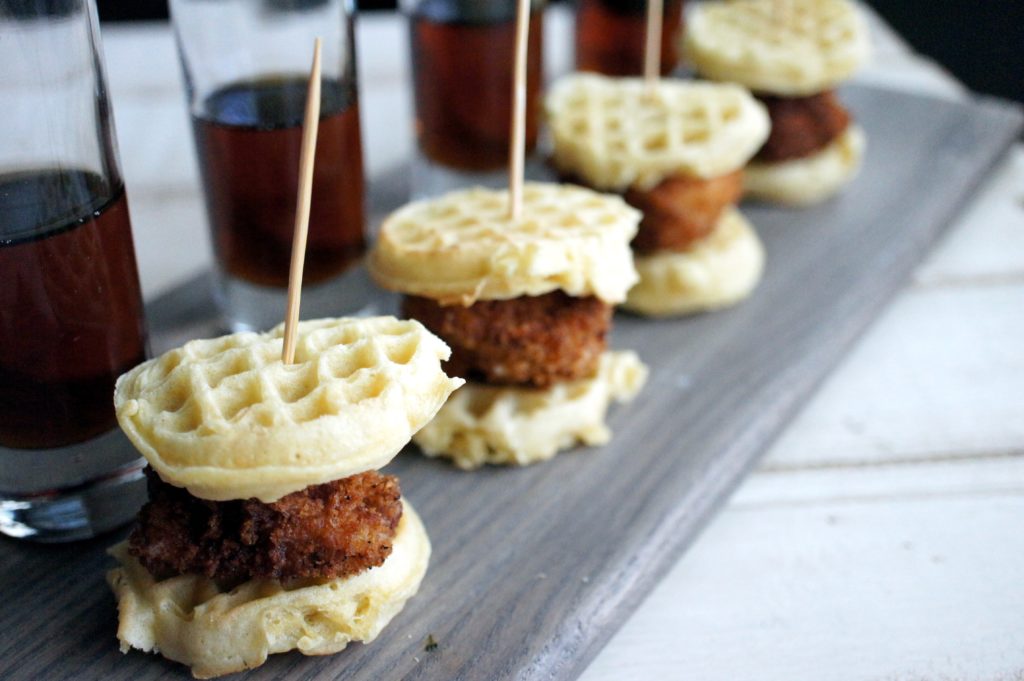 And these aren't just for brunching,these also make for great gameday snacks on Sundays in the Fall as well. Either way, the combination of both savory and sweet is perfect anytime. Whenever you whip these up be sure to take some pics and be sureto use #omtfoodie, so we can see all of your great ideas.
Thanks for stopping by!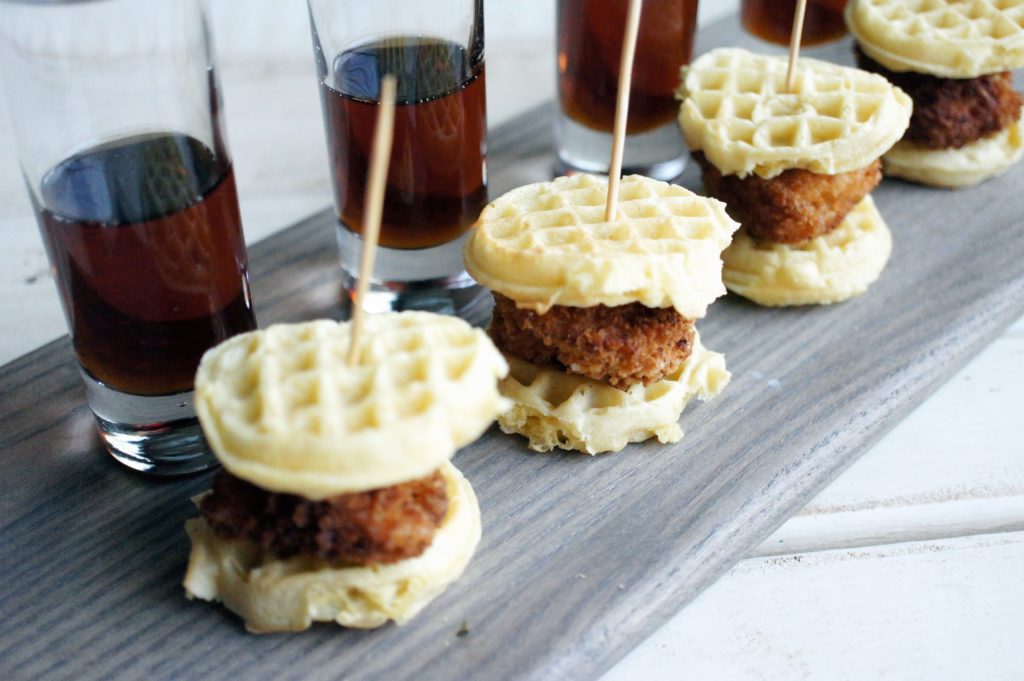 Mini Chicken and Waffles
2016-05-10 14:40:52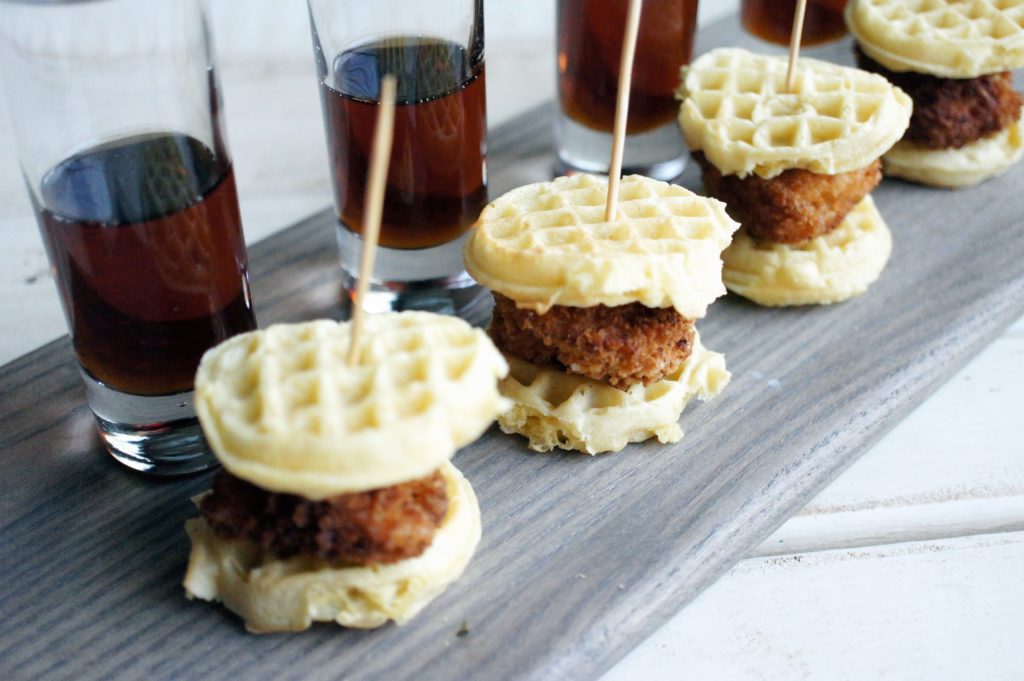 Sweet and savory meets southern comfort food with these Mini Chicken and Waffles.
Nutrition Facts
Amount Per Serving
* Percent Daily Values are based on a 2,000 calorie diet. Your Daily Values may be higher or lower depending on your calorie needs.
For the Waffles
Eggo Mini Waffles
Syrup
For the Chicken
1/2 cup vegetable oil
1 pound boneless, skinless chicken breasts, cut into 1-inch chunks
1 cup Panko bread crumbs
1/2 teaspoon paprika
1/2 cup all-purpose flour
2 large eggs, beaten
Salt and Pepper
For the Waffles
Follow the instructions on the box
For the Chicken
Heat vegetable oil in a large skillet over medium high heat.
Season chicken with salt and pepper, to taste.
In a large bowl, combine panko and paprika; season with salt and pepper, to taste. Set aside.
Working in batches, dredge chicken in flour, dip into eggs, then dredge in panko mixture, pressing to coat.
Add chicken to the skillet, 5 or 6 at a time, and cook until evenly golden and crispy, about 4 minutes. Transfer to a paper towel-lined plate.
Assembly
Take two of the waffles and sandwich a piece of chicken between them then slide a toothpick through the center to hold it together and drizzle syrup on top.
Notes
Serve immediately or the waffles with begin to get soggy.
Our Messy Table http://www.ourmessytable.com/