Donut Poker Chips
Yes, we went all mad scientist and combined two seemingly different things to make one awesome thing, Donut Poker Chips! John loves to play poker and he has been teaching me how to play, which inspired this "sweet" DIY. They are perfect for a ladies poker night or brunchand of course you get major cute points if you serve actual donuts while playing!
Donut Poker Chips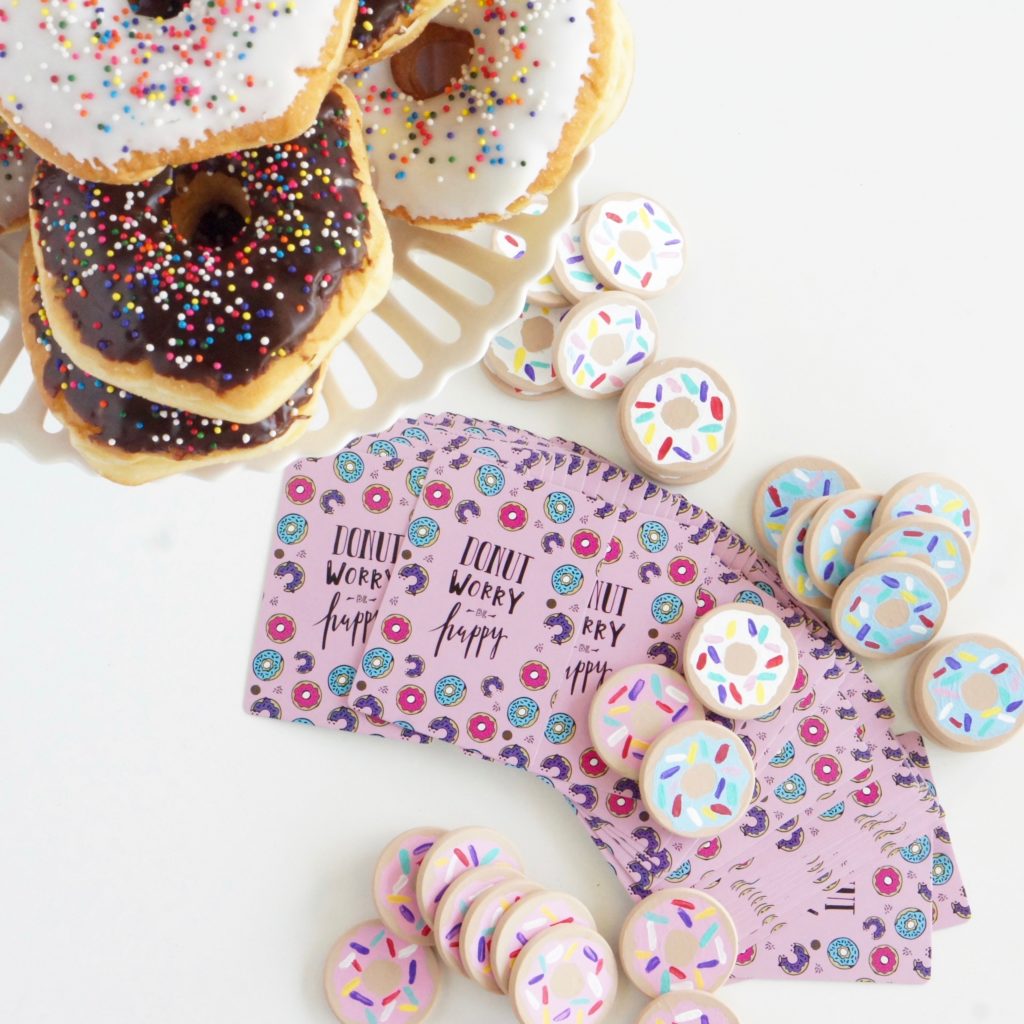 Supplies:
Directions:
Paint the wooden circles with your base color and let dry.
Paint on the icing. No set design just make sure to leave an outer edge and a hole in the middle of your donut. Let dry.
Paint on the sprinkles. Let dry. **Tip – I tried painting smaller, thinner sprinkles first and it looked to busy. The larger sprinkles looked much better.
Play Poker.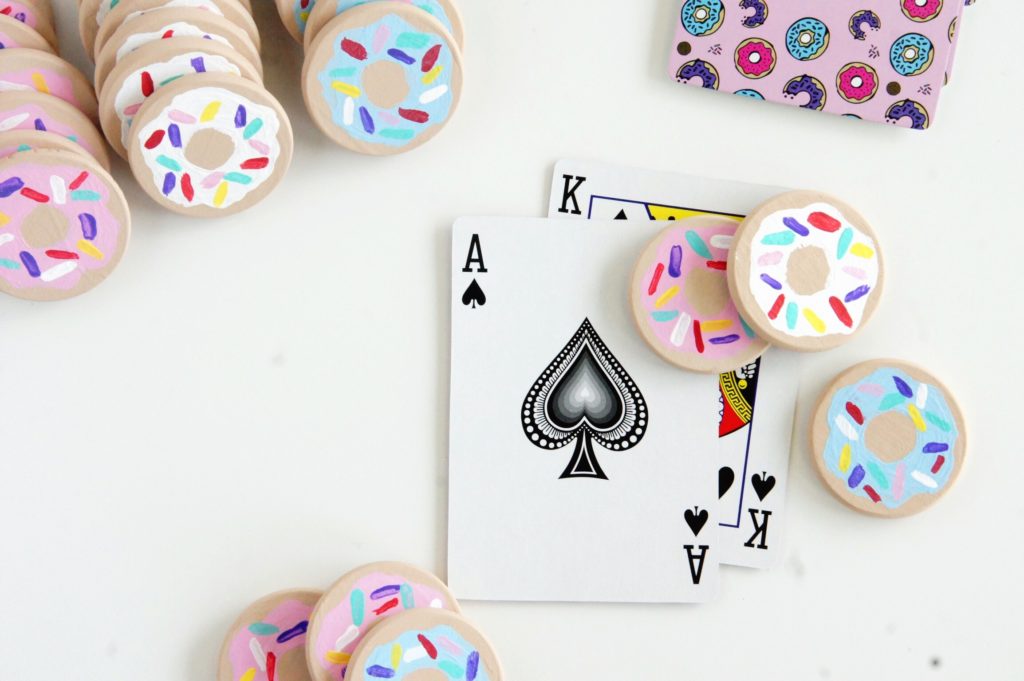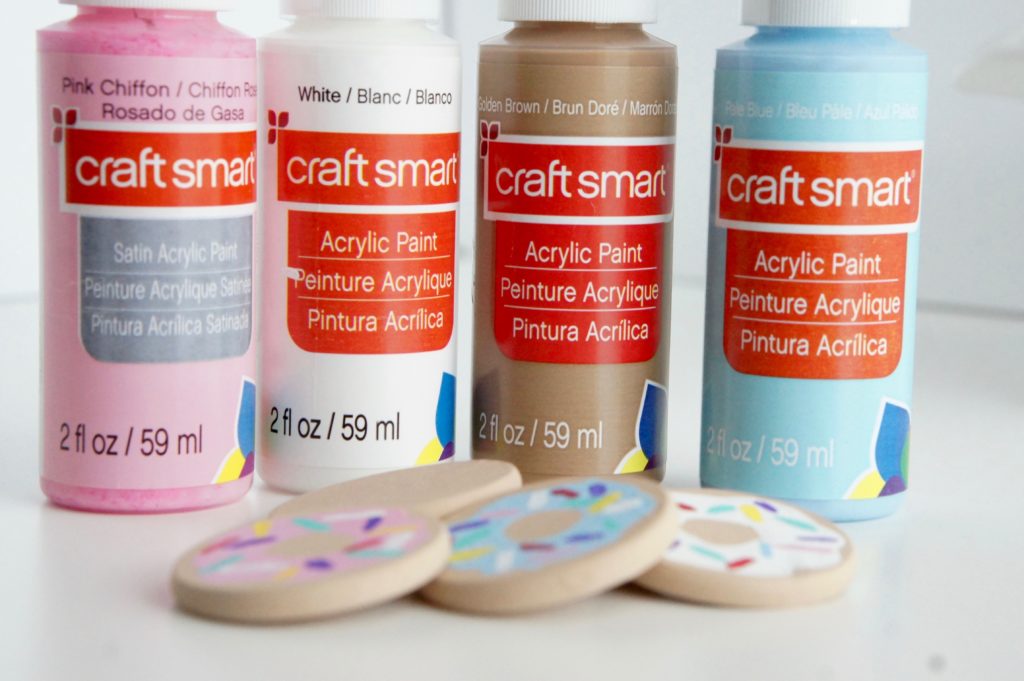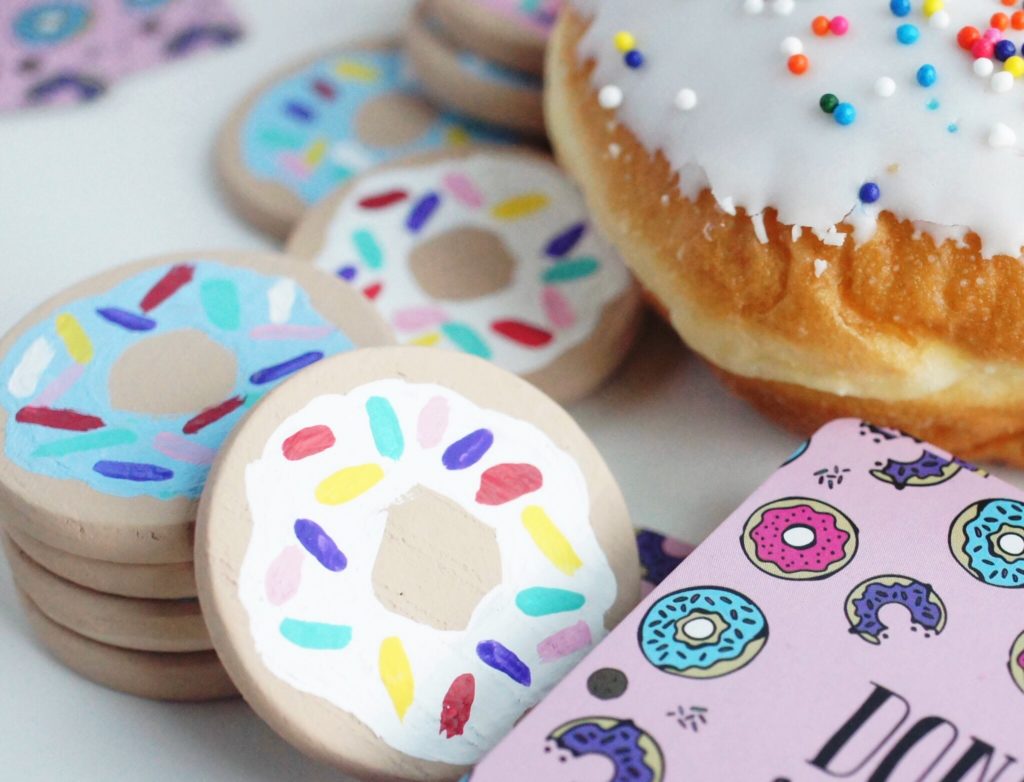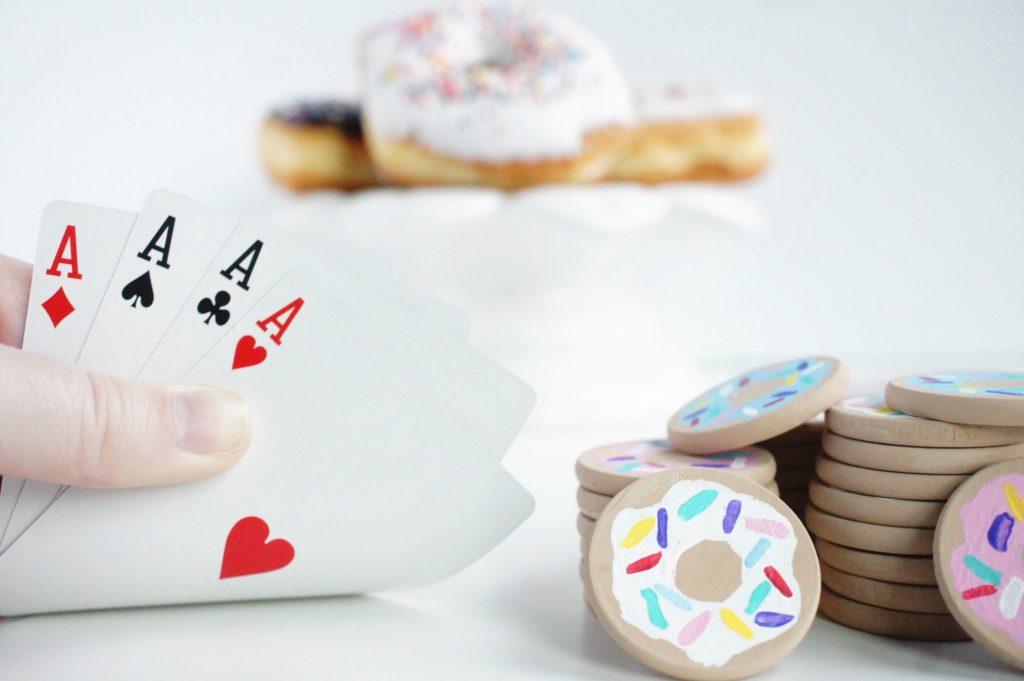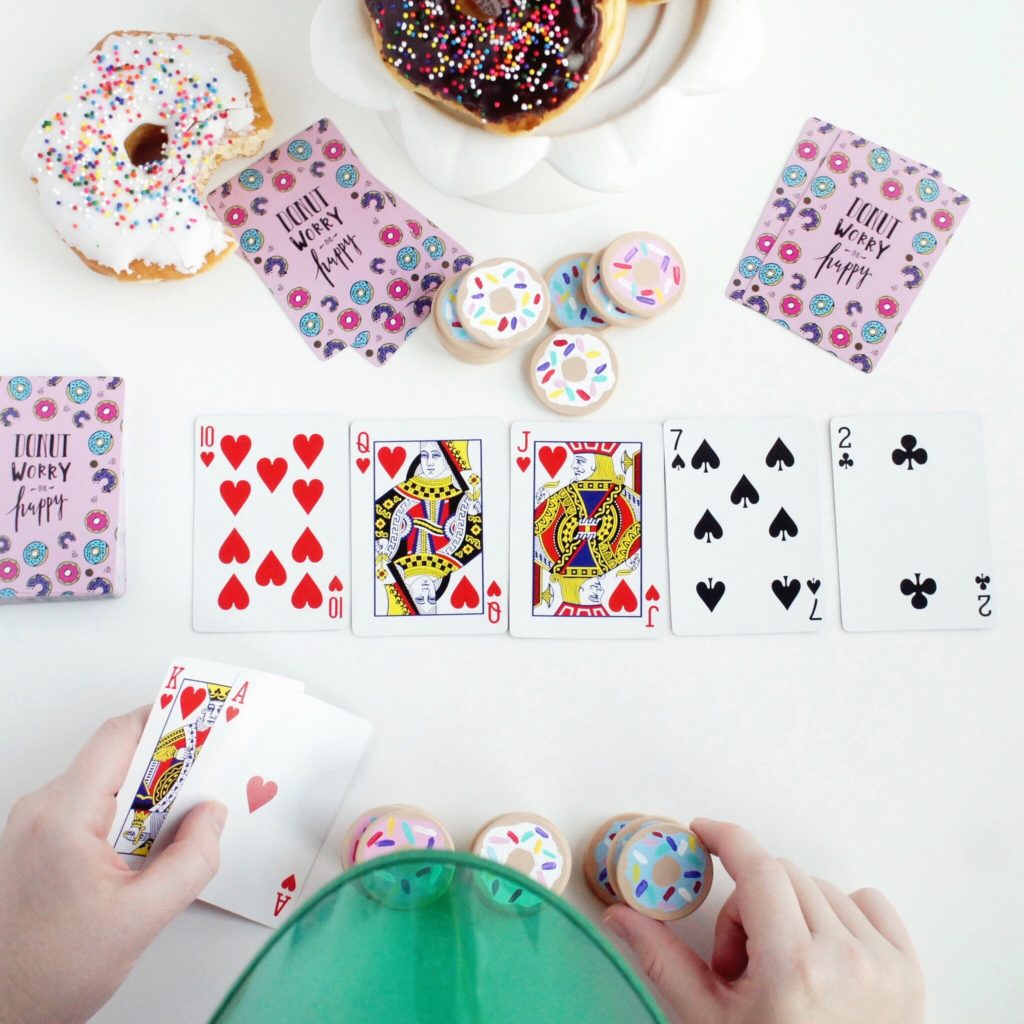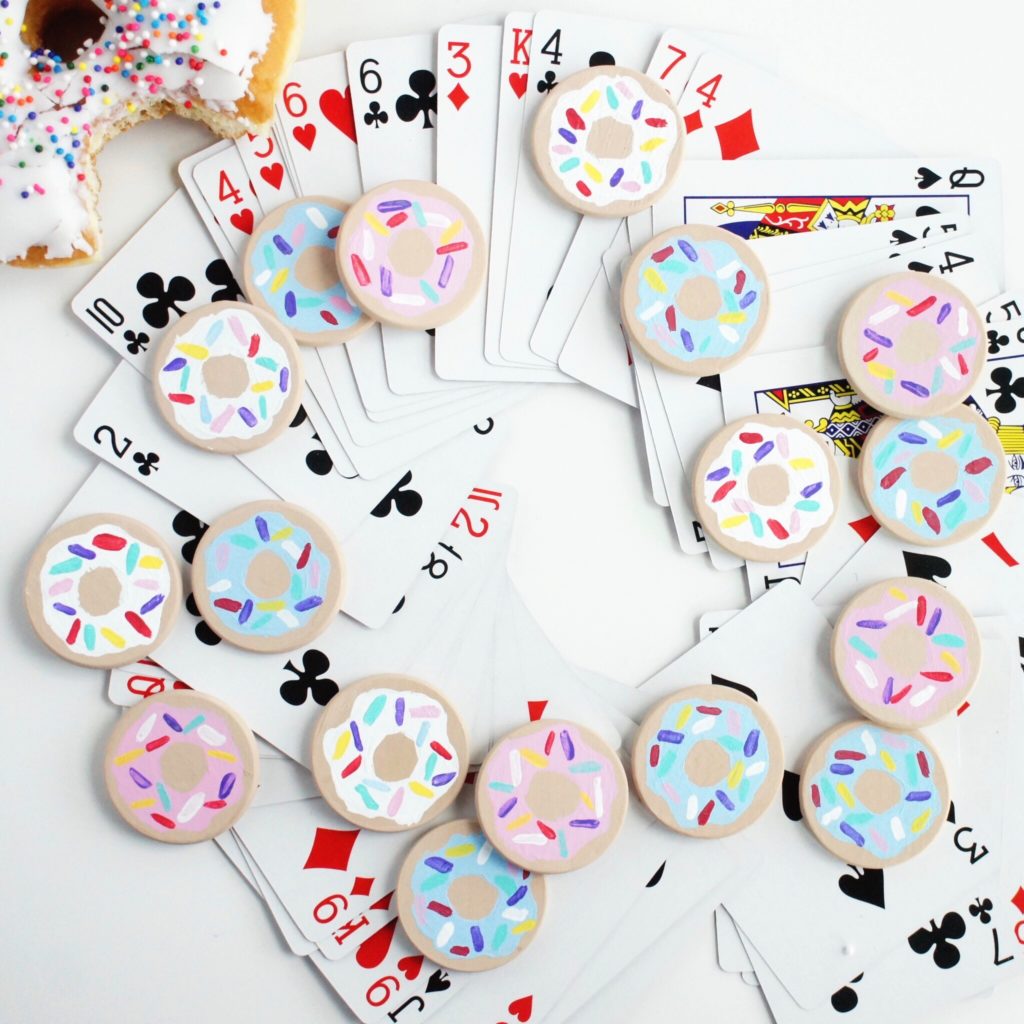 Poker and Donuts!! Trust me friends you will love it and if anything else you get to have friends over to eat donuts….for dinner, that alone should have you ALL-IN lol. (See what I did there, poker puns, it's what keeps you coming back.) Oh and look below for your Poker Hand Cheat Sheet and be sure to leave your thoughts and questions in the comments!
Poker Hand Cheat Sheet:
Listed in order of best hand to worst hand. (image courtesy of www.wsop.com)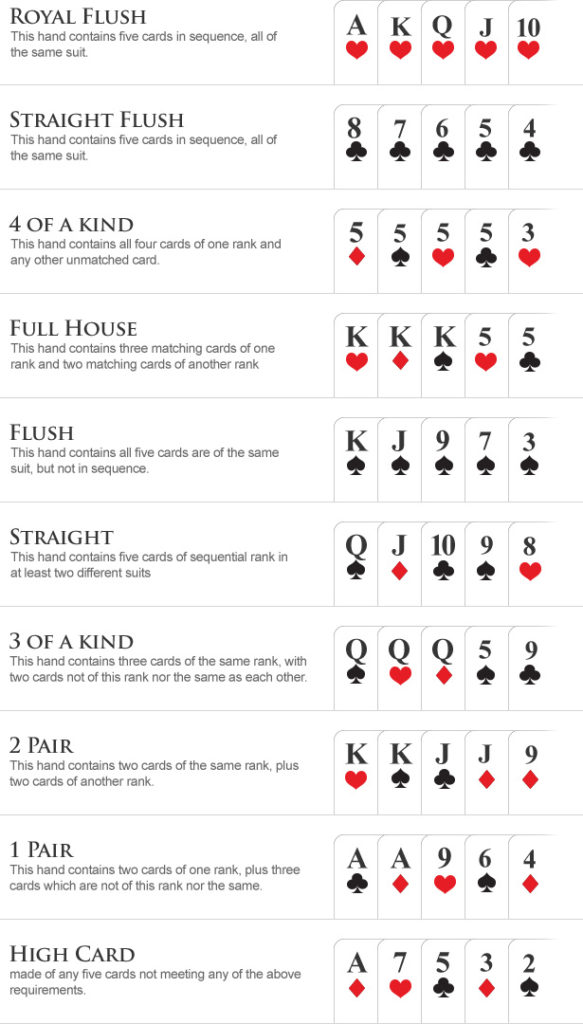 Of course we know you have many blogchoicesto read, so we thank you for choosing us. (Southwest always says that, so I stole it.) See you next time friends!